Computer Vision platform to power applications
Viso Suite is a cloud workspace with end-to-end tools to build, deploy and monitor real-time AI vision applications.
Complete tech stack to power AI vision applications
Build AI vision applications. Deploy the apps to a fleet of edge devices with cameras to "see" and identify objects. Monitor your app metrics in dashboards. Manage everything in your organization's cloud workspace and collaborate with your team.
Computer Vision
Visual Deep Learning
Low-Code Development
Edge Devices
Deployment Services
Device Management
App Metrics
Dynamic Dashboard
Charts & Filters
Cloud Workspace
Access Management
Security Settings
Build AI vision applications faster
The platform based low-code environment makes it much easier and faster to build and update AI vision Applications. Whether you are a Computer Vision expert or just getting started, use modular building-blocks. The platform already integrates all the popular open source Computer Vision software tools, so you don't have to.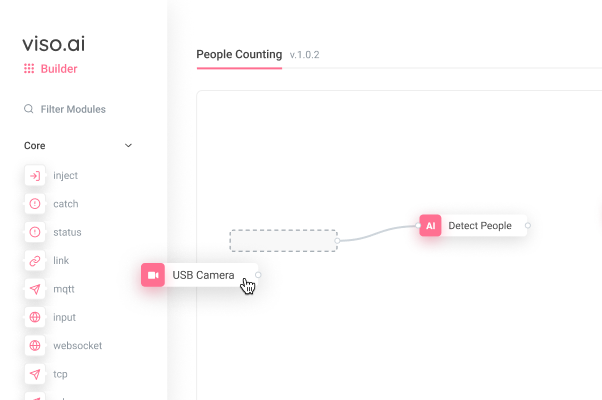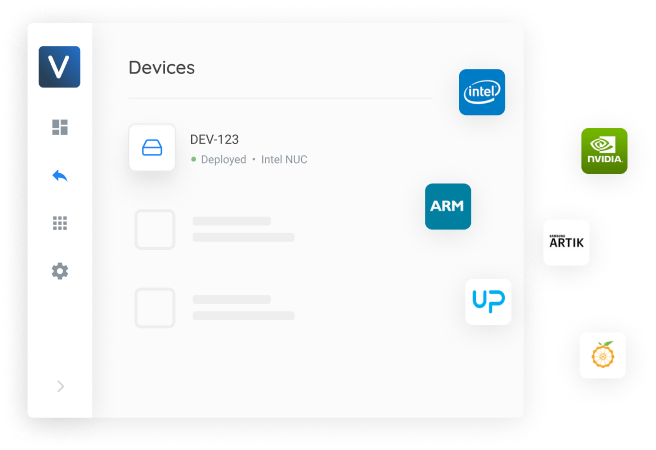 Deploy your applications at scale
Monitor your application metrics
The AI vision platform Viso Suite helps you to gather insights and metrics from your deployed Computer Vision applications. Visualize and monitor custom AI vision application metrics in the cloud. Build custom BI dashboards with interactive charts and filters. The Viso Suite Computer Vision platform includes fully managed database connectors, data storage and real-time synchronization.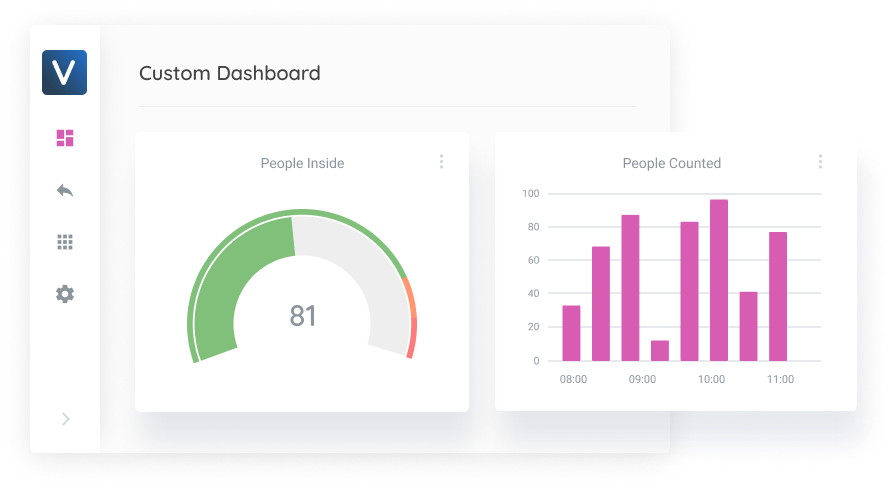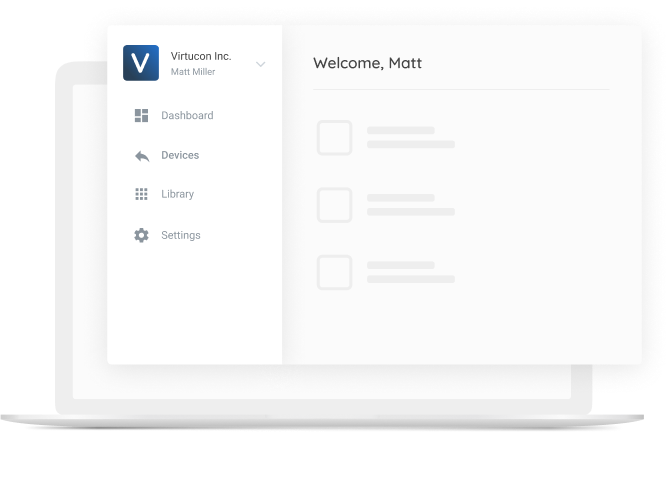 Manage everything from your cloud workspace
Viso Suite is an all-in-one platform for AI vision applications. The software suite provides businesses a cloud workspace for AI vision low-code development, device management and deployment infrastructure, and analytics monitoring. Manage a fleet of edge devices with cameras that can "see" and identify objects.
Deliver AI vision from idea to product
What are the benefits of Viso Suite
Viso Suite Platform is the most powerful way to use the best Open Source Computer Vision and AI inferencing tools as ready-to-use modules. We integrated for example OpenCV, Intel OpenVINO, Tensorflow, OpenPose and more.