All-in-One Platform
for Visual AI Applications
Businesses of all sizes — from startups to large enterprises — use Viso Suite to create, deploy and manage Visual AI Applications.
Everything you need for Visual AI Applications
We provide seamlessly integrated tools for AI vision that work out-of-the-box so your teams don't need to stitch together disparate systems or spend months integrating functionalities.
Build AI Vision Applications faster
Low-code environment making it easier to build and update complex AI vision Applications. Whether you are an AI Expert or just getting started, use modular building-blocks and model automated workflows.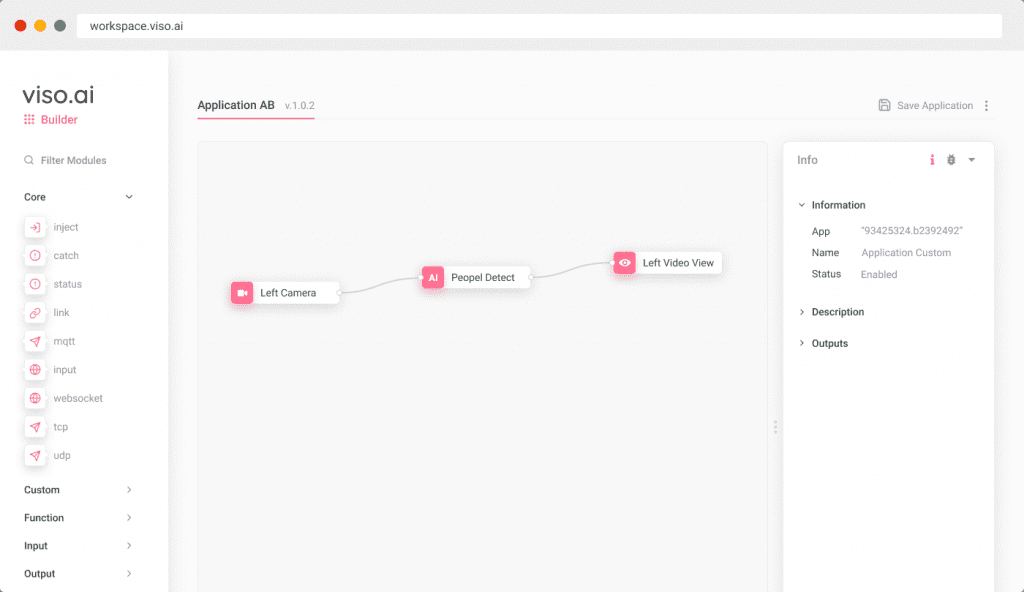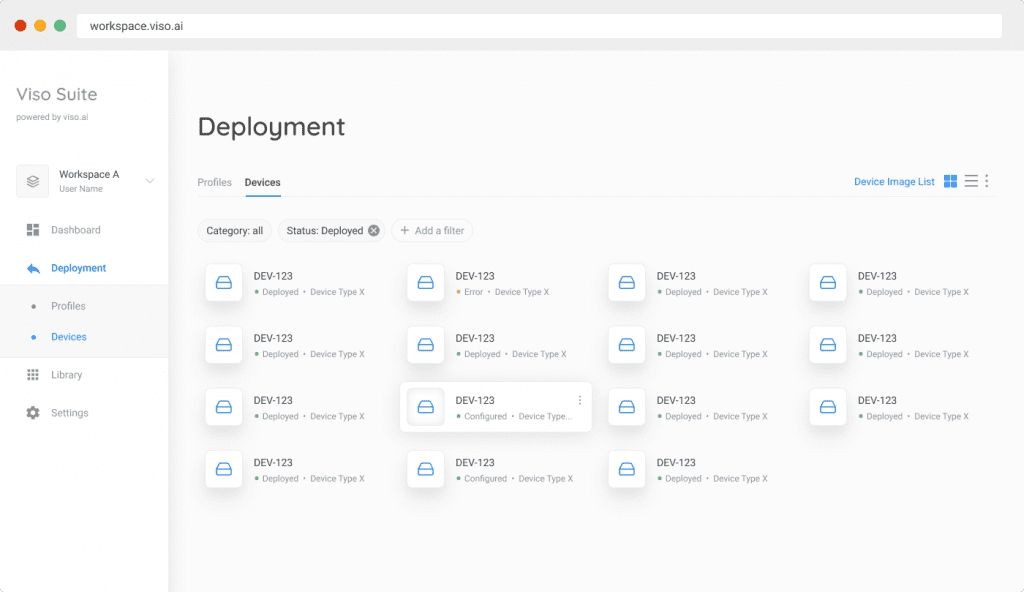 Deploy your Applications at Scale
With Viso Suite, you can automatically enroll multiple Edge devices connected to a digital camera. With Viso Suite, you can use any computer or server with any digital camera. Release and deploy your applications at the push of a button.
Analyze data of your Applications
Viso helps to gather insights from your deployed applications. Build custom BI dashboards with charts and filters. Fully managed database connectors, data storage and real-time synchronization.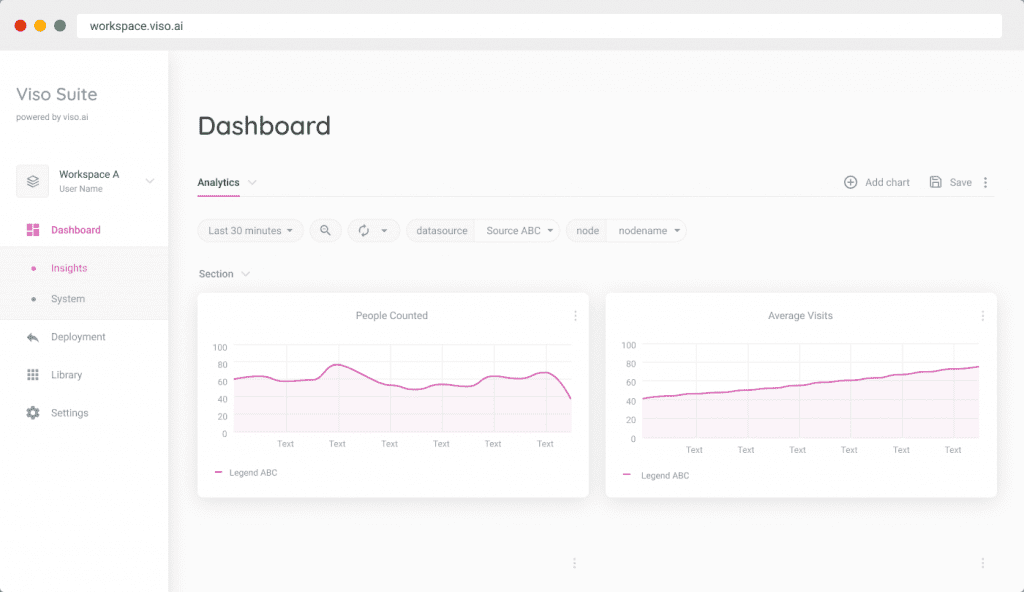 Reducing Complexity of Visual AI
We work with integrating AI algorithms, Software and Hardware so businesses who run on Viso don't have to.
Device Management
Database Connector
BI Analytics
Deep Learning
Serving Containers
Multi Streaming
Open CV
Movidius
Tensorflow
Computer Vision
Business Analytics
Deployment
Data Storage
Version Control
Server Infrastructure
Edge Computing
Rule Engine
Visual Programming
Third-party integrations
Roles & permissions
VPU Computing
Update Management
Local Configuration
Camera Integration
Collaboration
Security
Workflows
People Detection
Container Architecture
User Management
Open Pose
Fleet Monitoring
GPU Computing
Developer Support
Auto Scaling
Tokenization
Custom Dashboards
Visual Streams
IP Cameras
Intelligent Edge
AI Processing
Object Detection
Encryption
UI Customization
Pre-trained AI Models
Frame Pre-Processing
Roll-Back
Device Health
Dashboard
Scalability
Reporting
Remote updates
viso.ai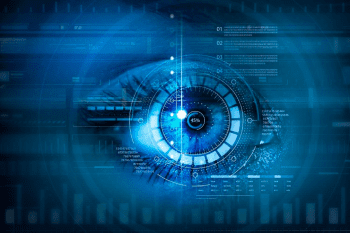 Explore Applications of Computer Vision. A cumulative list of surprising, fast-growing and high-value applications used by prominent industries in 2020.
Read More »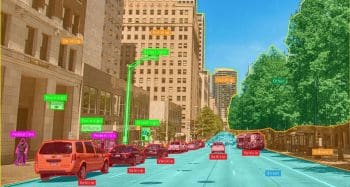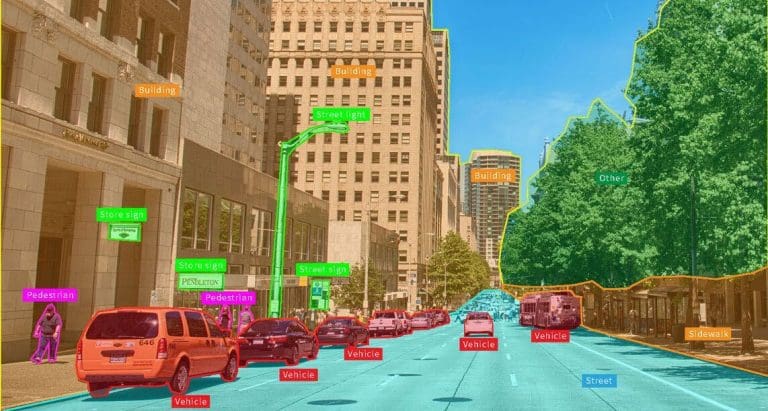 Deep learning trains computers to learn by example. Learn about the three most popular and progressive real-world applications of deep learning.
Read More »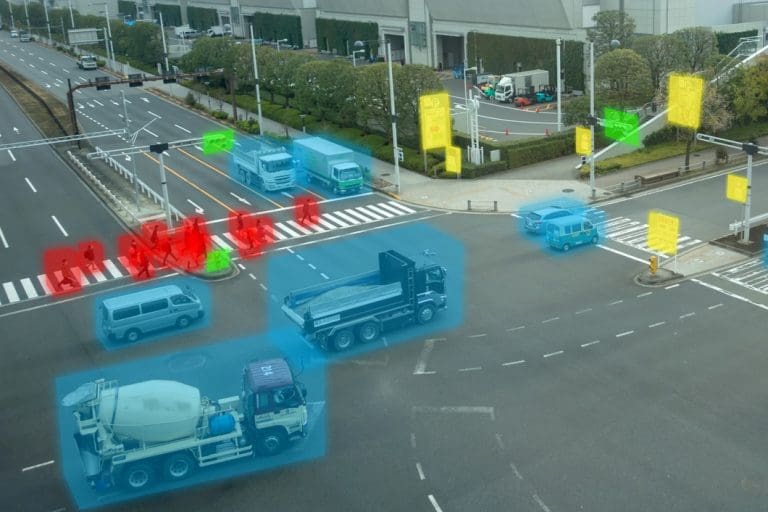 What is Deep Learning? In this article you will learn more about what deep learning is and why it's valuable to businesses across industries.
Read More »
Whether you're a seasoned AI expert, or just getting started, Viso Suite unlocks the power of visual AI. We've solved the hard problems so you can focus on your business application, not your infrastructure.