The One No Code
Computer Vision Platform
The no-code platform Viso Suite™ provides one integrated suite of tools
to rapidly develop, deploy, and operate computer vision applications.
For every stage of the Computer Vision Lifecycle
Eliminate point solution tool sprawl with our comprehensive no code platform.
Collect data for computer vision annotation with Viso Suite. Use powerful, automated collection capabilities to gather high quality training data using any camera enrolled in Viso Suite. Control and secure all data collection. Enable continuous data collection to further improve your AI models.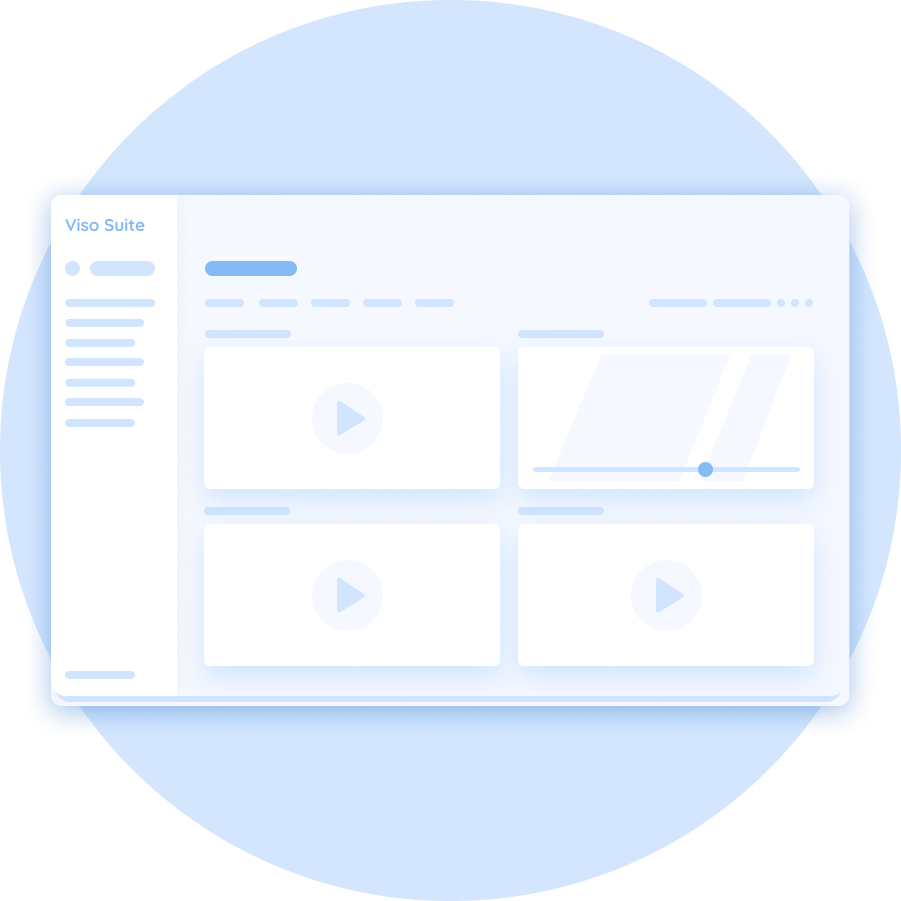 Annotate image and video data with Viso Suite. Bring teams together to create high-quality datasets using a complete palette of labeling tools. Avoid exposing your data by transferring it to third-party tools and services. Your data never leaves your workspace, keep everything safe and stay in control.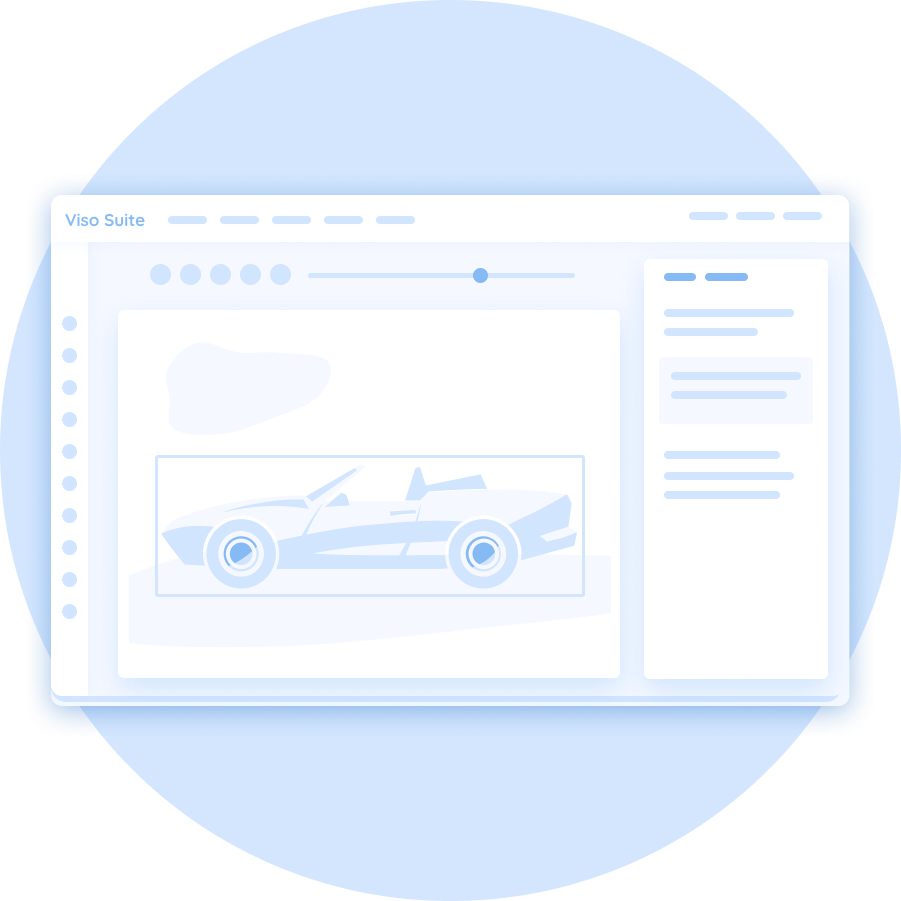 Manage AI models of all frameworks in one place. Make them available to be used in applications. Import AI models by choosing from pre-trained deep learning models. Import or train custom AI models in modular environments. Manage versions easily, constantly update and improve your AI models.
Develop computer vision pipelines with an intuitive no-code editor. Create custom applications with modular building-blocks. Wire together cameras, AI models, image processing, and computing hardware. You will never hit a wall. Extend everything with custom code, containers, or modules. Continuously evolve and update applications with built-in version control.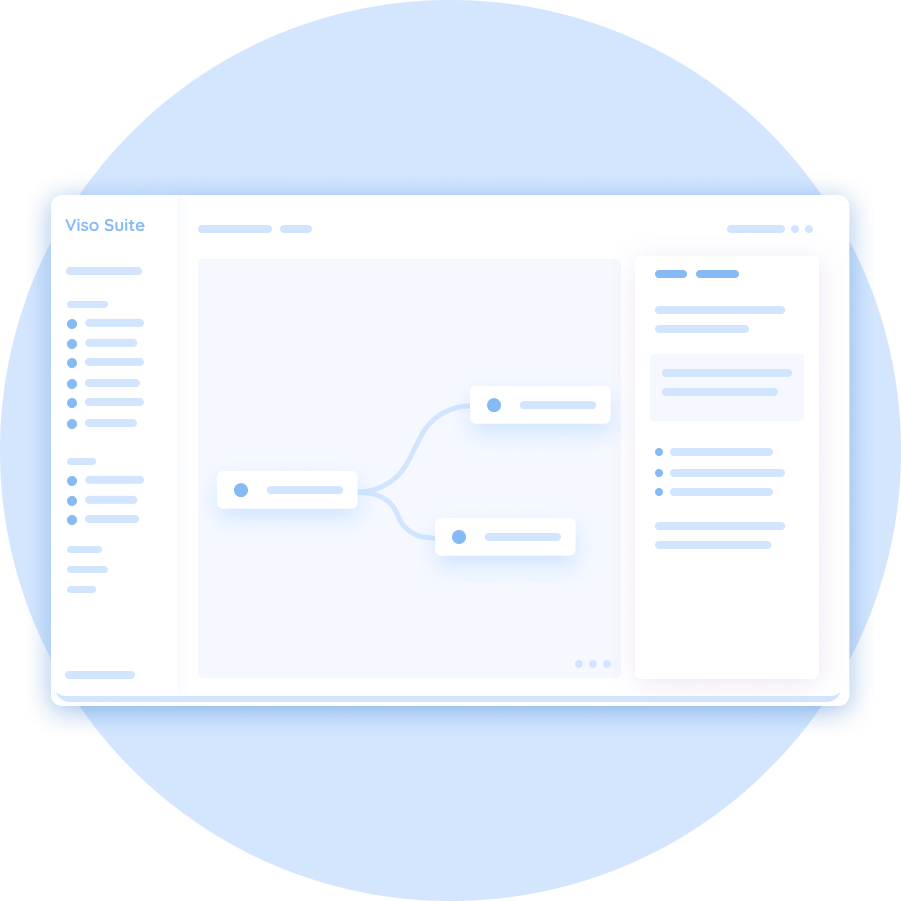 Deploy computer vision applications at scale. Viso Suite provides a complete device management. Enroll and manage a fleet of devices safely, without coding or manual installation. Viso provides a fully automated deployment manager. Use profiles to efficiently roll out new releases and manage different deployment environments. Now you can ensure your applications scale.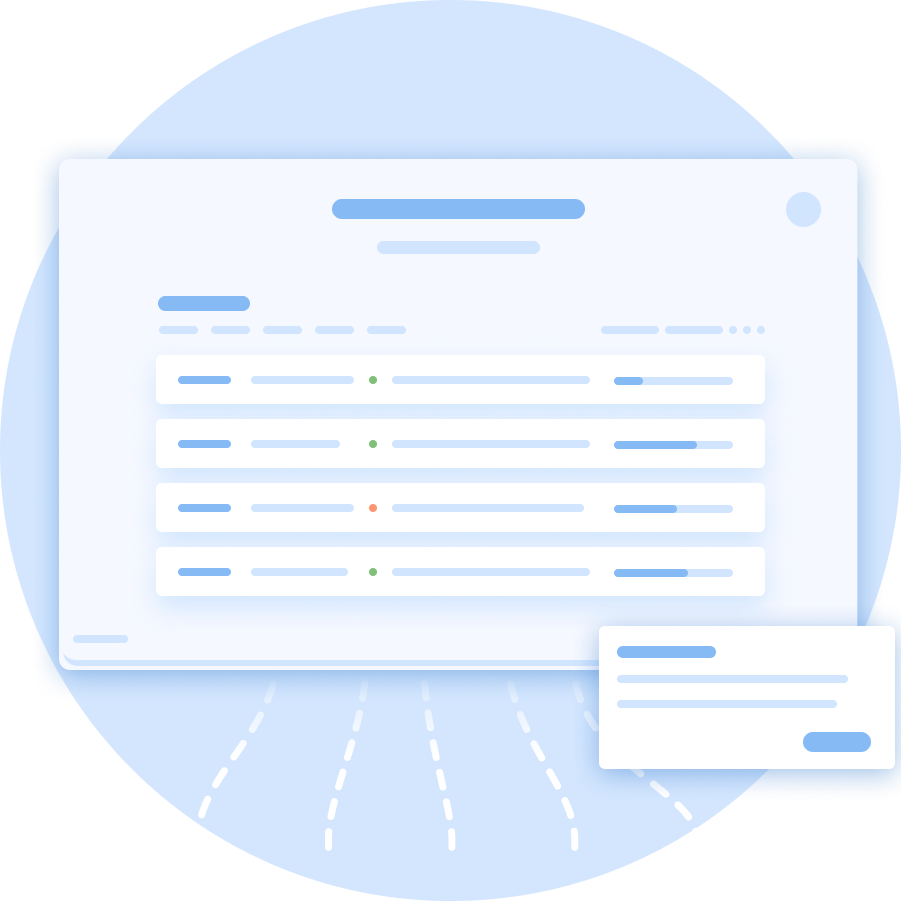 Connect deployed applications and devices. Process all video streams on-device with private Edge AI processing, and avoid sending video data to the Cloud. The IoT Edge Gateway manages all Edge-Cloud connectivity with secure edge tunneling (VPN) and multi-layered security and encryption. Get built-in, scalable IoT communication with robust offline capabilities.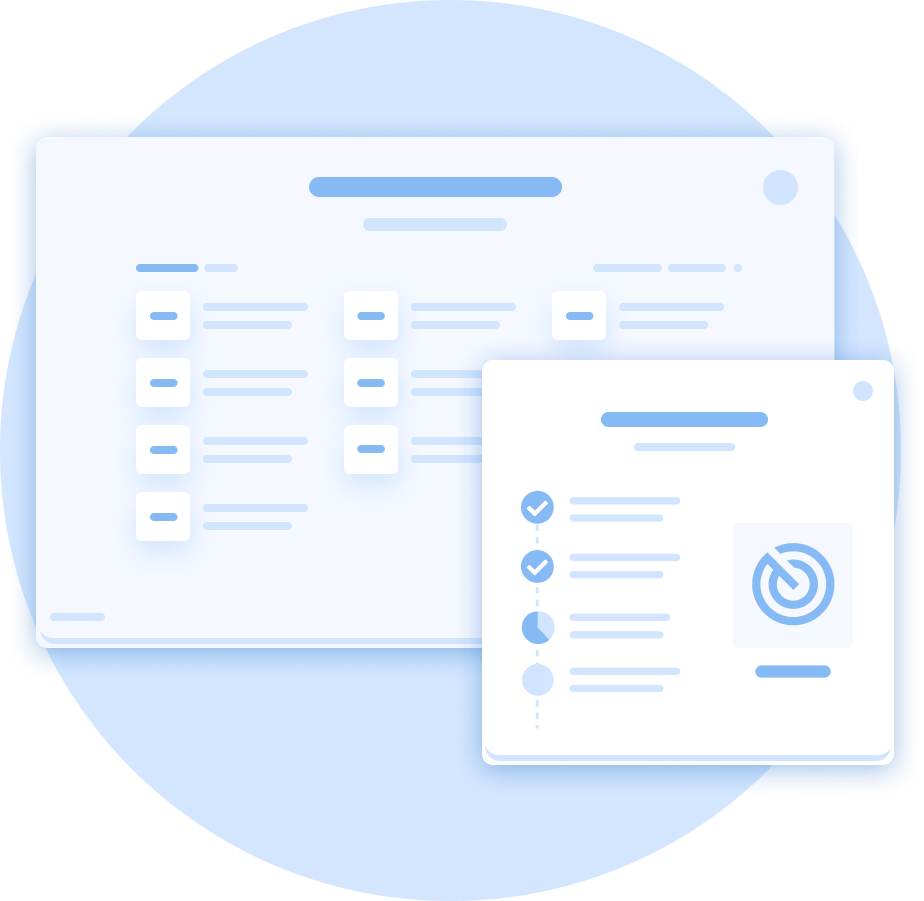 Monitor events and metrics in the cloud. Viso Suite provides real-time analytics with time-series databases. Monitor detailed hardware metrics at device level. Build custom BI dashboards and reports to visualize application metrics with ready-made charts. Explore and drill-down historical data, and create custom queries. Use data connectors to integrate your BI systems.
Maintain all applications and ensure continuous delivery. The automated infrastructure and no-code capabilities of Viso Suite enable a fast and agile development, update, and upkeep strategy. Detect issues early with capable diagnosis tools, system alerts, and automated health checks. Resolve issues with tools for remote troubleshooting and disaster recovery.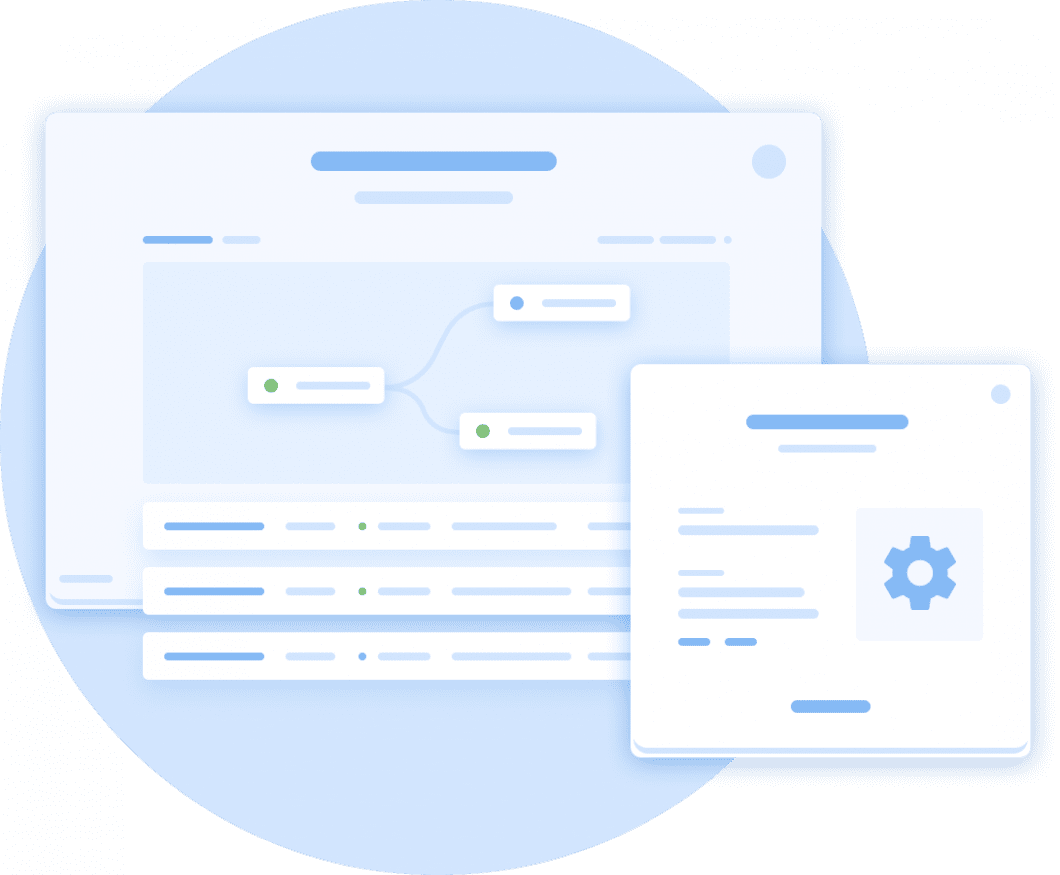 Secure and protect all data and applications. Viso Suite provides enterprise-grade security capabilities for the entire computer vision lifecycle. Unify all user access and authentication, enable Viso Zero Trust Security, enforce security policies, log and trace all activities. Deliver secure applications with automated dependency and vulnerability scans. Use active Edge protection, enforce high-security encryption and secure Edge communication.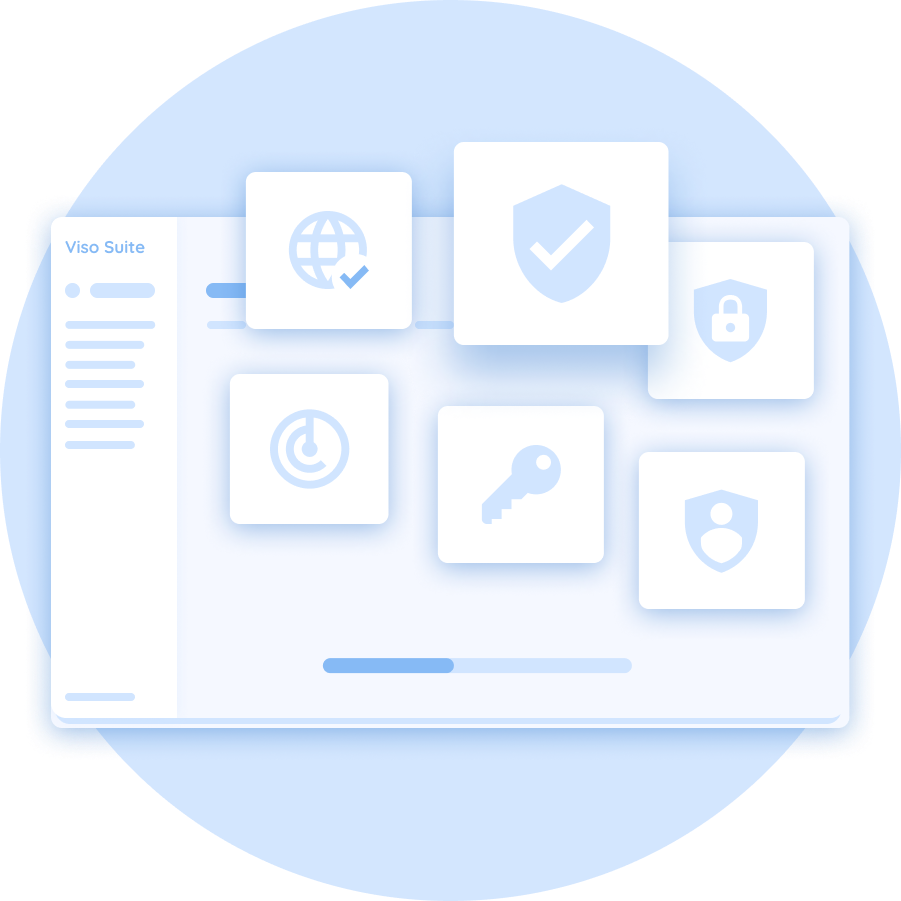 The way Computer Vision should be
Whether you're starting by integrating a few point solutions, or simplifying your entire toolchain, now you can do it as one team in one platform with no-code capabilities.
Full functionality, no code
Viso lets you create real-time computer vision applications with pre-built modules. Skip writing code from scratch and use intuitive visual programming. Use state-of-the art-algorithms and features you need to automate business tasks with human-level AI vision. Build out logic, from staging to production and deploy at the push of a button with our end-to-end computer vision platform.
Build any AI vision application
Viso Suite dramatically simplifies computer vision for organizations. Teams can use industry leading image recognition features, and AI vision based people or object detection, image segmentation, keypoint detection, pose estimation, face recognition and analysis. As a true development platform, Viso Suite is very powerful, able to meet expert requirements. Use the most powerful deep learning algorithms as part of applications. Choose from the best pre-trained AI models, or upload and train your own. Build all the applications your organization needs, dramatically faster.
Device Management
YOLOv3
BI Analytics
Deep Learning
Serving Containers
Multi Streaming
Open CV
OpenVino
TensorFlow
Computer Vision
AI models
Deployment
Data Storage
Version Control
Infrastructure
Edge AI
Rule Engine
Visual Programming
PyTorch
Roles & permissions
VPU Computing
Update Management
Local Configuration
Camera Integration
Collaboration
Security
Workflows
People Detection
Container Architecture
User Management
OpenPose
Fleet Monitoring
GPU Computing
Developer Support
Auto Scaling
No-code / Low-code
Custom Dashboards
Visual Streams
IP Cameras
Intelligent Edge
AI Processing
Object Detection
Encryption
UI Customization
Video Analytics
Object Detection
Roll-Back
Device Health
Dashboard
Scalability
Camera Integration
Remote updates
viso.ai
Robust, scalable infrastructure
Traditional computer vision applications require you to get the image frames, storing them, running an optimized deep learning model, and using the data. It's a hassle to manage and update code to build and monitor a secure and scalable computer vision system. Viso Suite dramatically simplifies the entire life cycle of computer vision applications and provides scalable infrastructure. There are no hard limits on the number of edge devices, camera streams, applications, users or data storage.
Read about viso.ai® technology
How Viso Suite helps businesses to implement computer vision better and faster.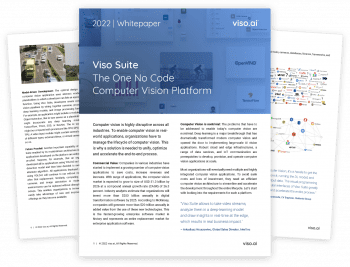 Computer Vision apps built with Viso Suite
Swiss Post (Logistics)
Person detection and object recognition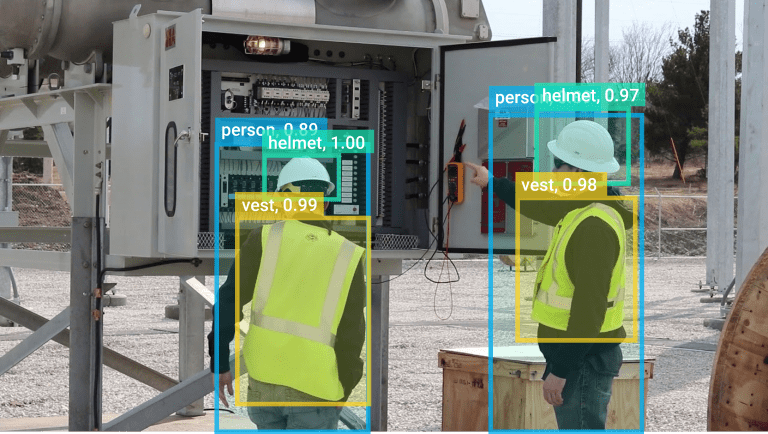 Governmental (Power and Utilities)
AI vision inspection equipment detection

Chocolate manufacturer (Retail)
Customer analytics and counting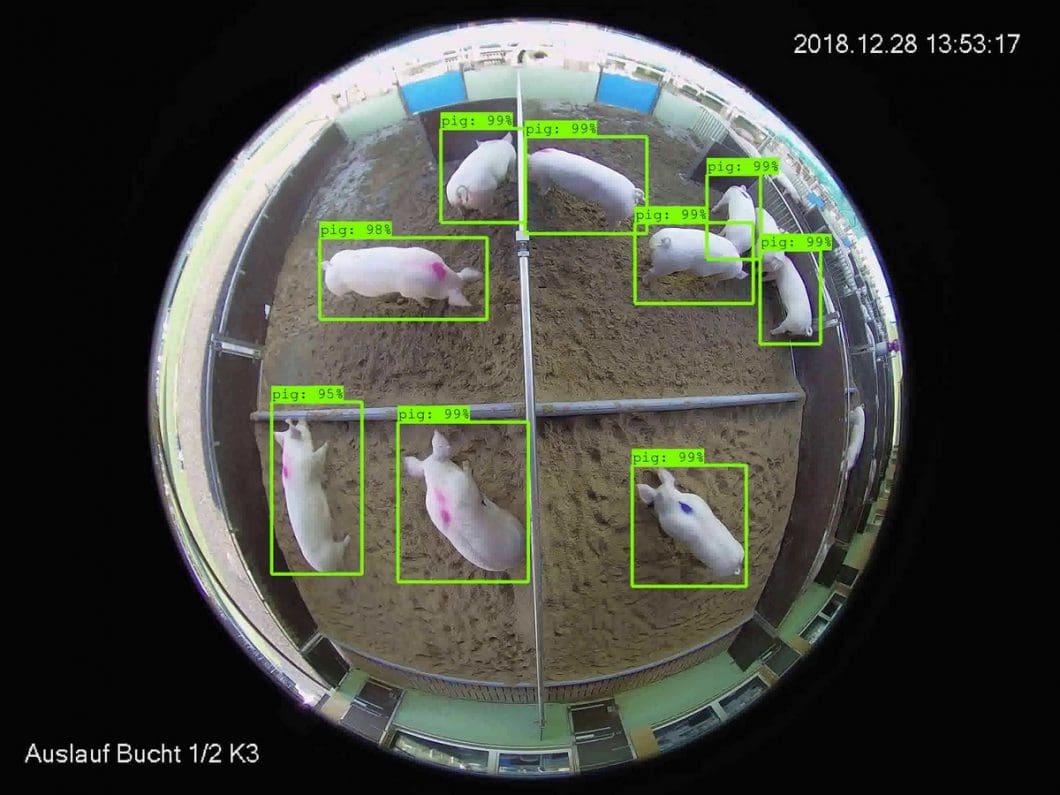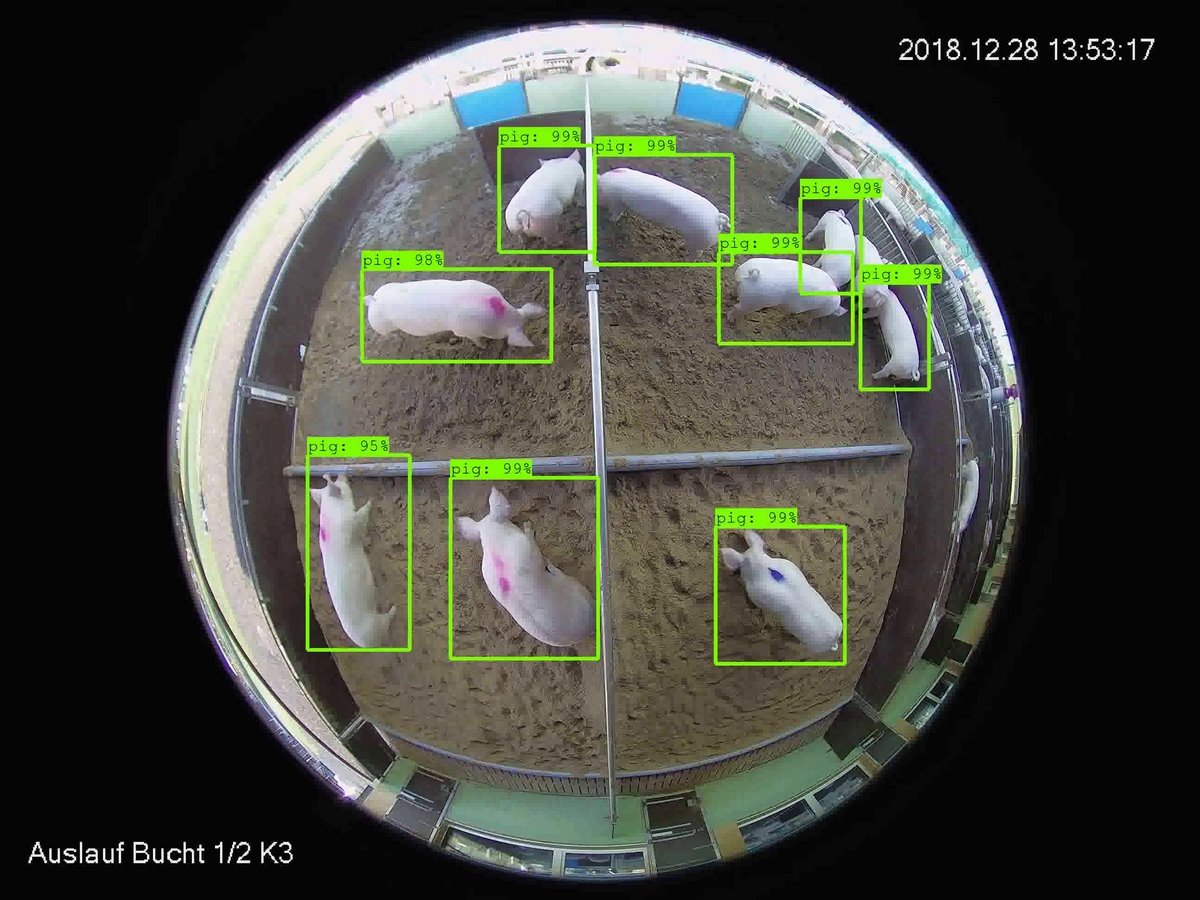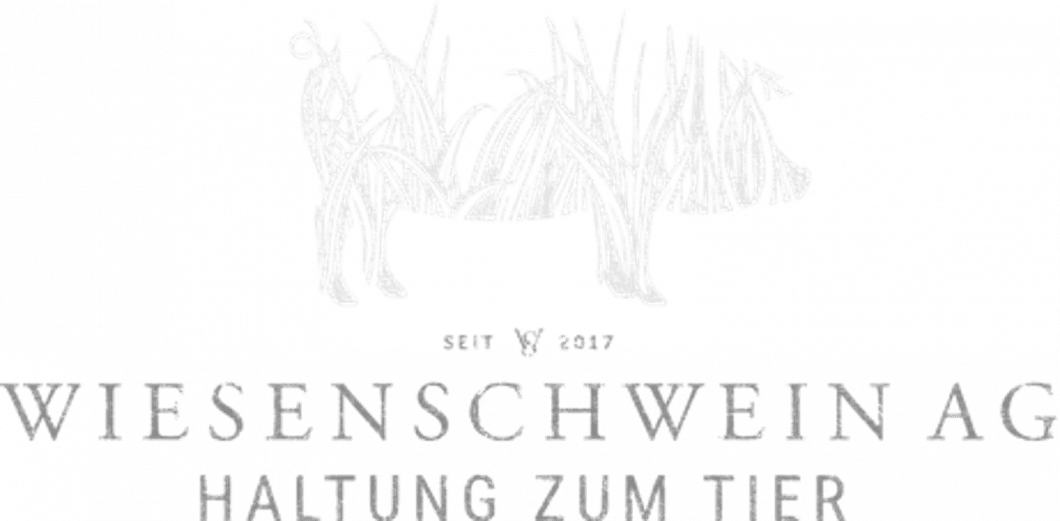 Automated farming startup (Agriculture)
Livestock monitoring with AI vision
What users of Viso Suite say
"Usually, it's a hassle to get the image/video, where to store it, running the DL model and using the data. Using Viso Suite it is simpler to create the pipeline using pre-built modules. The intuitive visual programming interface saves us a lot of time."

Mihai Cvasnievschi, R2D2.ai​​
Software Developer
"The ease of use and the extendable concept of Viso helped us to adopt computer vision technology. We are much faster moving from PoC to Scale. The tools facilitate the post-production maintentance."

Russel Mesbah
AI Engineer, ReTech
"We integrated several video feeds simultaneously. Viso Suite is easy to configure and adapt for specific business needs. The integrated tools enable shorter time to results."

Tiberiu Negulescu, Stefanini
Business Development
"Viso Suite allows to take video streams, analyze them in a deep-learning model and draw insights in real-time at the edge, which results in real business impact.​"

Arkadiusz Hruszowiec, Intel Inc.​
Global Sales Director
Frequently Asked Questions