Computer Vision Dashboard
Monitor metrics of your AI vision system
Use Viso Suite to collect the metrics from your Computer Vision system in the cloud. Your fleet of connected edge devices with cameras can "see" and identify objects with AI and send metrics as output to the cloud. Monitor data from your deployed AI vision applications in custom dashboards.
Create your dashboards to visualize data in real-time
Visualize the output of computer vision applications in your custom dashboard. Monitor the metrics sent from your edge devices in dashboards. Analyze business data and key performance indicators with interactive charts, gauges, tables, and more.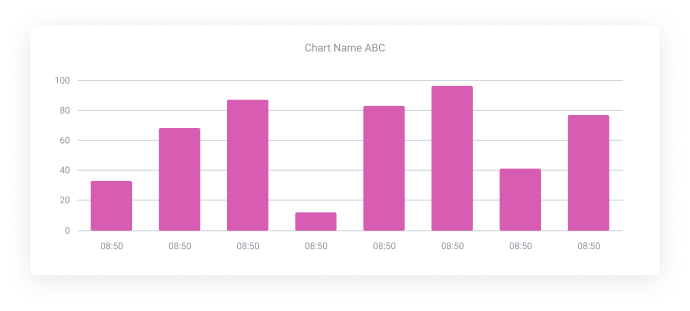 Fast and flexible visualizations with a multitude of options allow you to visualize your data any way you want.
Monitor metrics with alerts
Visually define alert rules for your most important metrics. Define thresholds in-data, and get notified via Slack, PagerDuty, and more.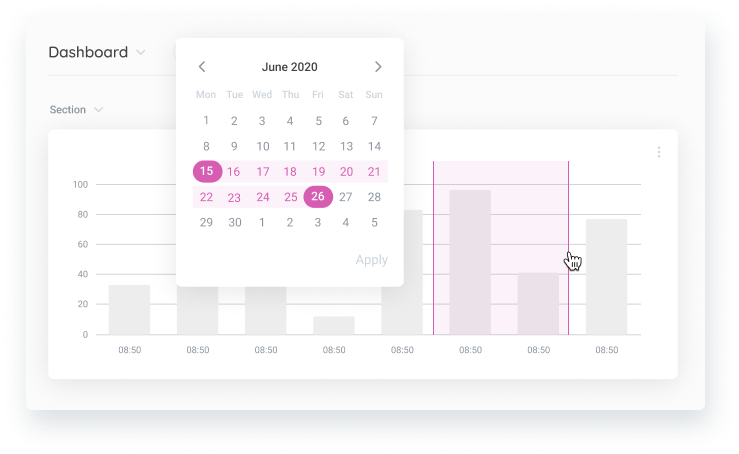 Understand your data with dynamic drill down and filters
Monitor your data in real-time, by bringing the data from your deployed computer vision applications together in cloud dashboards. Explore your data through ad hoc queries and dynamic drill down. With a single click, dive from overview to granular and discover the root cause driving your numbers.
Share analytics data with your team while keeping it safe
Grant your team members access to monitor AI vision dashboards in your organization's workspace. Bring everyone together, and share data and dashboards across teams. Keep your computer vision application data secure and prevent unauthorized access with advanced access management tools.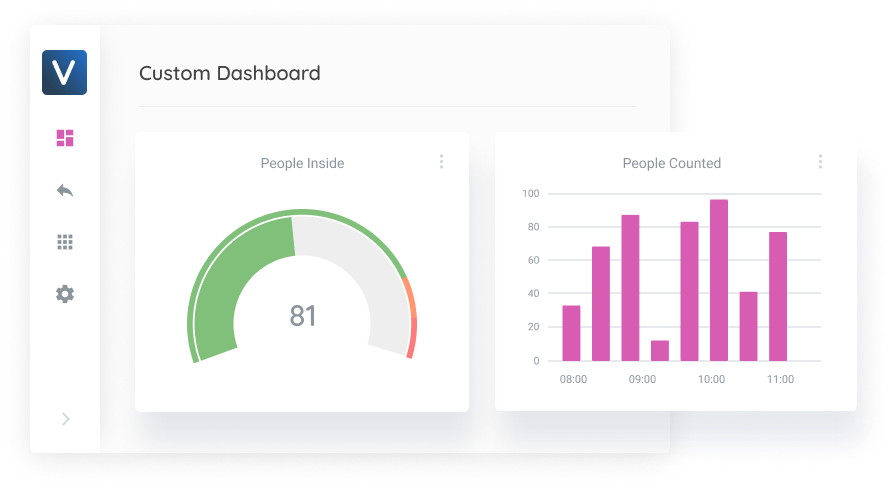 Business benefits of Computer Vision dashboards with Viso Suite
We've solved the hard problems, so you can focus on your business application, not the infrastructure for AI Vision solutions and dashboards.