Deploy your AI vision applications at scale
The Viso Suite platform provides integrated edge device management. Manage a fleet of edge devices with cameras that can "see" and identify objects.​ Deploy your AI vision Apps to a network of remote edge devices. The integrated edge fleet management is flexible enough for startups and large-scale enterprises.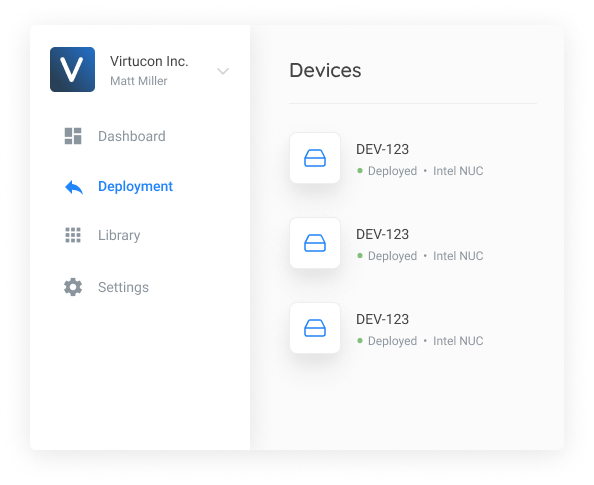 Edge Devices with cameras
Connect edge devices with cameras to build AI vision systems
Viso Suite offers an edge device management to connect all endpoints over the cloud. Such edge device are computers or servers with onboard processing capabilities. Intelligent edge devices connected to cameras gather data in real-time by applying on-board Computer Vision.
We are hardware-independent, and support 60+ computing devices and edge servers across architectures. Enroll Intel x86 (NUC), Nvidia Jetson TX2, Raspberry Pi, and more.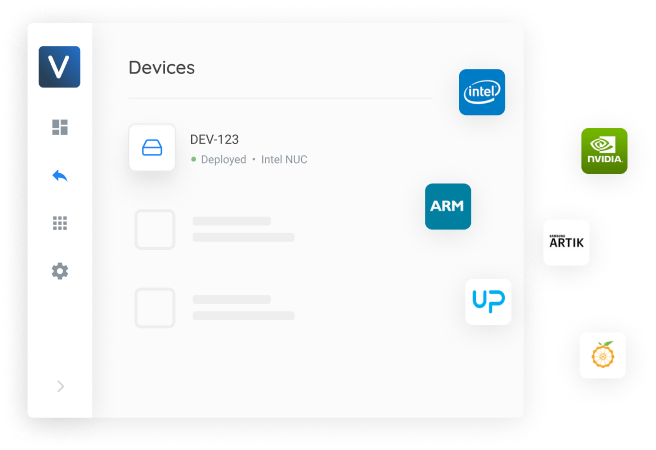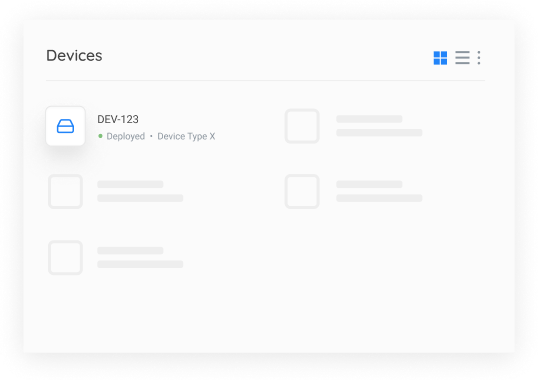 Manage all your edge devices from anywhere in the world
Intuitive interface with full visibility into real-time device status and activity. Organize all of your devices with tags and filters. Remotely configure and troubleshoot individual devices. 
Enroll devices automatically
Seamlessly add devices for your fleet to your workspace. Install your image, power up, and see your configured device appear in your workspace. Fast and simple.
Integrated Edge Device Management and Deployment to ship applications and updates at the push of a button – while your devices remain online. Modern, brick-safe container technology.
Monitor the status of every device remotely
Advanced system analytics to manage the system health of every enrolled edge endpoint remotely. Use the device management to remotely access device logs. Use a detailed system analytics dashboard to monitor the device health.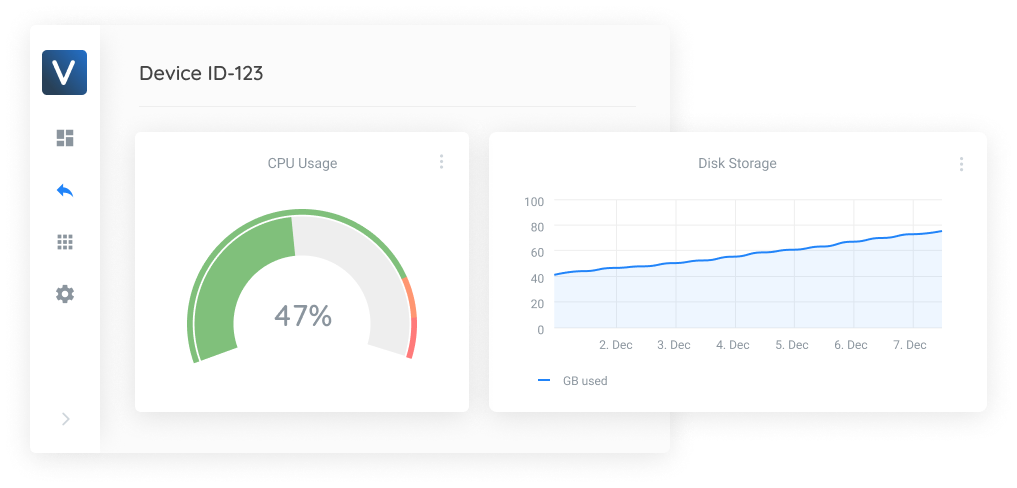 Business benefits of edge device management with Viso Suite
Use the Viso Suite Platform to power Edge AI Vision. We've solved the hard problems, so you can focus on your business application, not your infrastructure.