Build Computer Vision applications 10x faster
The Viso Suite Platform provides low-code development for Computer Vision. Visual programming tools to dramatically simplify the creation and maintenance of AI vision applications. Use the most powerful open source software as drag-and-drop modules – without writing endless lines of code.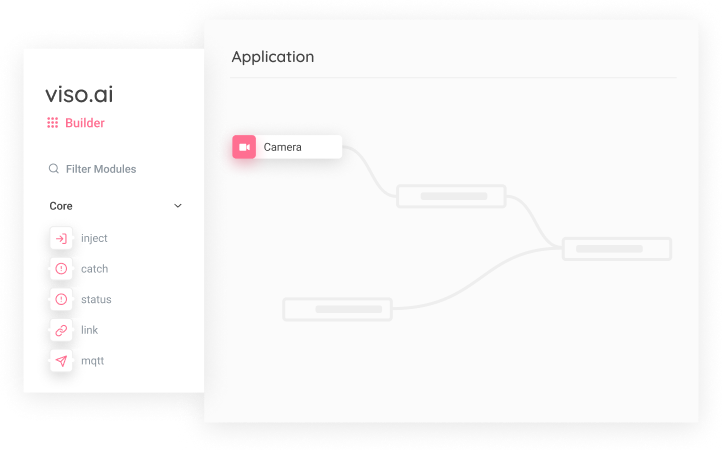 Add and manage building blocks directly in your workspace
Low-code development with modular building blocks that can be used in the visual editor. Use Viso Suite to create and update complex AI vision applications. Chose from over 2'500 available modules that provide integrations and functions like "if-this-then-that" rules, send email, notify in slack, and many more.
Low-code development is very powerful for both beginners to get started quickly and AI experts to develop faster and leverage custom code with a fully managed infrastructure for AI vision.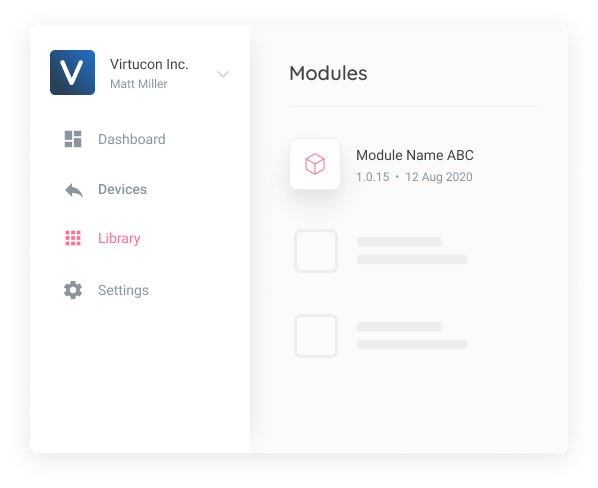 Pre-made modules to use the most popular camera types as visual input for your Edge AI Vision Applications.
Use integrated open source AI algorithms, Computer Vision and Deep Learning Libraries for AI Inference, video preprocessing, and more.
Create custom workflows to replicate and automate complex business processes. Add your own custom code where needed.
Low-code development of Computer Vision applications
Low-code and visual programming for computer vision applications enables unlimited possibilities. The editor allows intuitive and fast updating of complex AI vision and Deep Learning solutions. Create workflows, from the visual camera stream input to AI algorithms, if-this-then-rules, notifications and KPI metrics – find everything at one place.
Use low-code app templates to create your own visual Deep Learning applications. Use AI vision to automate the inspection of equipment, monitor the production floor for employee safety or help to automate manual tasks.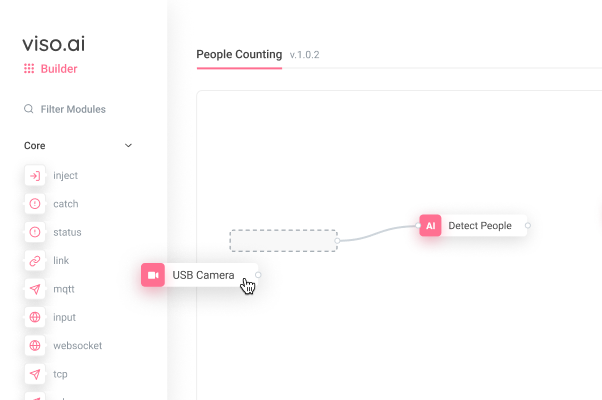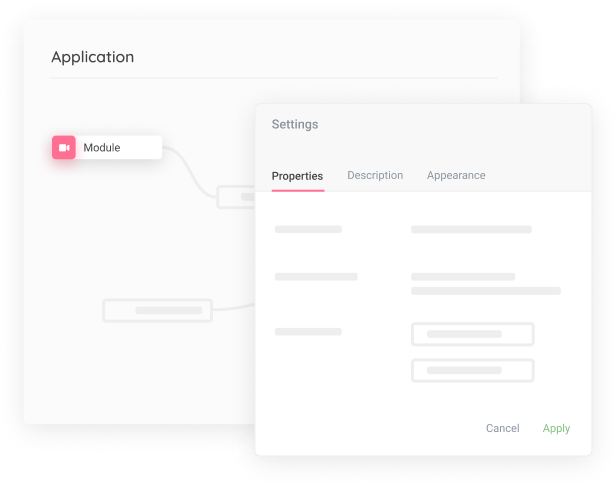 Configure the modules of your AI vision application workflow
Connect and configure the modules of your application. Easily test, debug and optimize your computer vision application. Viso Suite offers tools to remotely manage every endpoint device of your fleet.
Swap modules to change the hardware or software your applications. Set system-wide app configurations as well as local configurations that apply on device level.
Business benefits of low-code Computer Vision development
We at viso.ai have solved the hard problems, so you can focus on your business application, not your infrastructure.