Yes. Viso Suite provides advanced built-in BI tools to build reports and dashboards to visualize data from your computer vision applications.
Create Custom Analysis Dashboards
Teams can leverage the integrated dashboard builder and analytics visualization tools to gather custom application metrics that are useful and easy to interpret. Viso Suite provides a fully managed time-series database that is optimized for time-stamped data.
The Viso Suite applications send real-time data to a fully managed time-series database. Event-driven computer vision applications send specific event data from the edge to the cloud, utilizing integrated and secure data connectors. With Viso Dashboards, events can be tracked, monitored, down sampled, and aggregated over time and across groups of endpoints.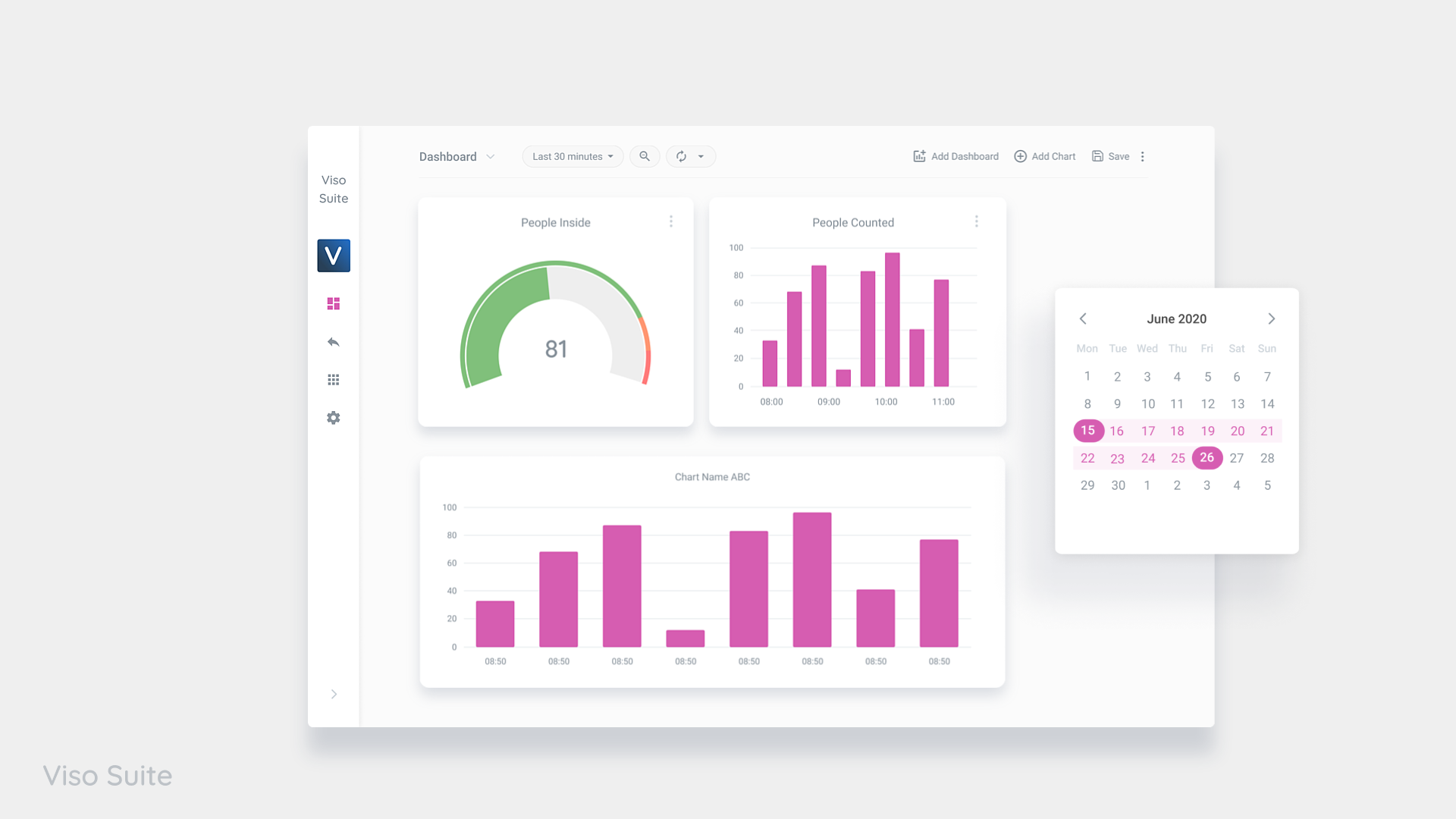 Visualization Capabilities
Using the integrated dashboard builder of Viso Suite, the charting widgets can be placed and resized with drag and drop. Use intuitive and interactive charts to create custom dashboards and reports:
Extensive set of charting widgets that work out-of-the-box
Visual data aggregation across all endpoints
Real-time dashboards with dynamic drill-down filters
You can query the underlying database or send the event data to an external database. This allows using your own business intelligence or data reporting toolsets.