Together with our partners, we provide adoption plans, training, consulting, enablement, and support services that ensure you accelerate time to value and achieve long-term success with Viso Suite.
Customer Success With Viso Suite
Your customer success manager will customize and oversee your adoption plan, from onboarding to maximum value. Typical activities might include the following:
Onboarding and adoption plan design
Goals and metrics tracking
Service coordination and oversight
Milestones and executive business reviews
Available Adoptions Plans
Every paid subscription includes a level of support from our Customer Success team to help with the overall success and adoption of Viso Suite. The activities are tailored to the needs and complexity of the adoption and are based on what we've learned from hundreds of computer vision applications built on Viso technology.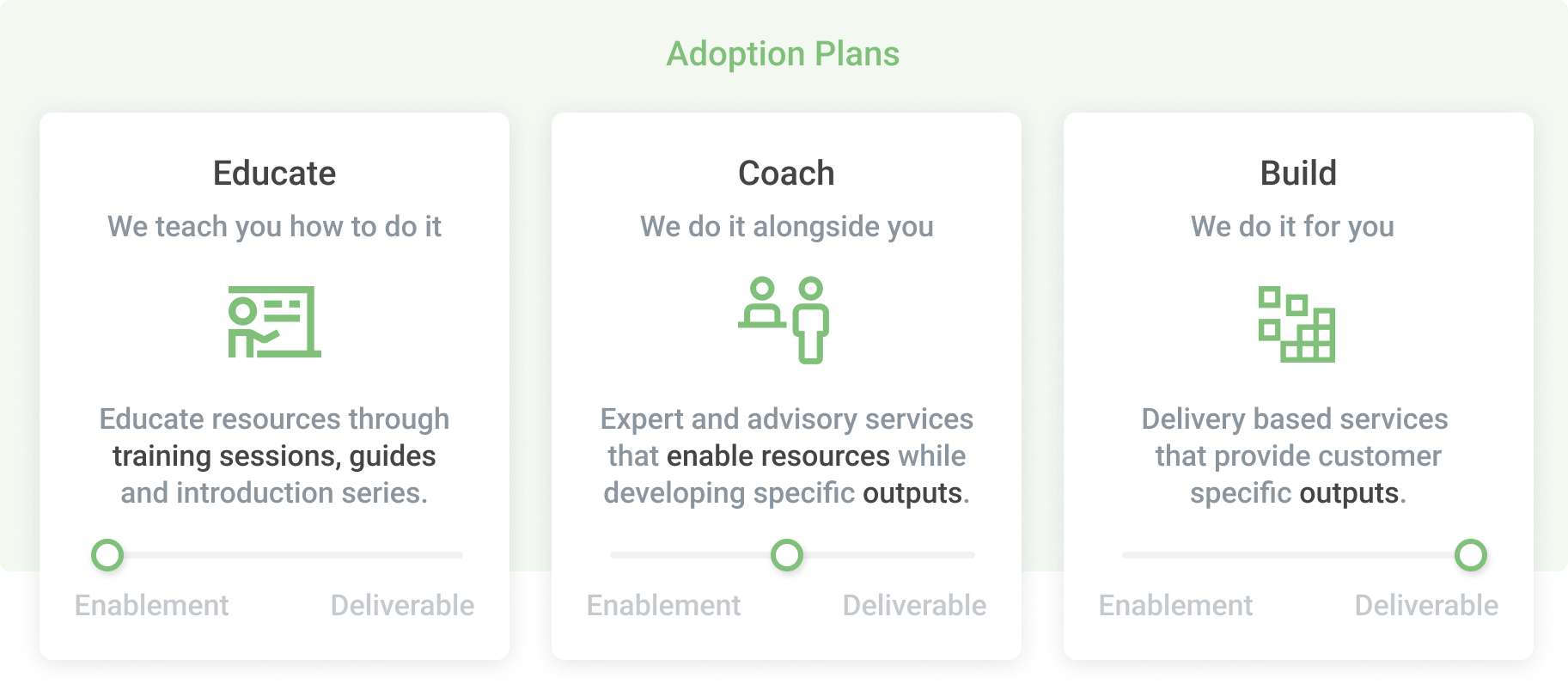 Because every organization has specific needs and timelines, we provide customer outcomes through three distinct approaches.
Educate: We teach you how to do it
Educate resources through the Viso Academy, including training sessions, tutorials, documentation, guides, and introduction series.
Focus: Enablement
Coach: We do it alongside you
Expert and advisory services that enable resources while developing project-specific outputs.
Focus: Enablement and Delivery
Build: We do it for you
Delivery-based services that provide customer-specific outputs.
Focus: Delivery