Yes. The collaborative, no-code approach of Viso enables developers of all skill sets, business experts, analysts, and process owners, to solve their own internal productivity challenges through intuitive, visual programming interfaces that abstract the development process.
Cross-functional collaboration is essential for successful computer vision projects. Different teams in an organization need to collaborate to increase the business value of technical solutions. The challenge is to bridge the business and IT sides effectively and establish a common language.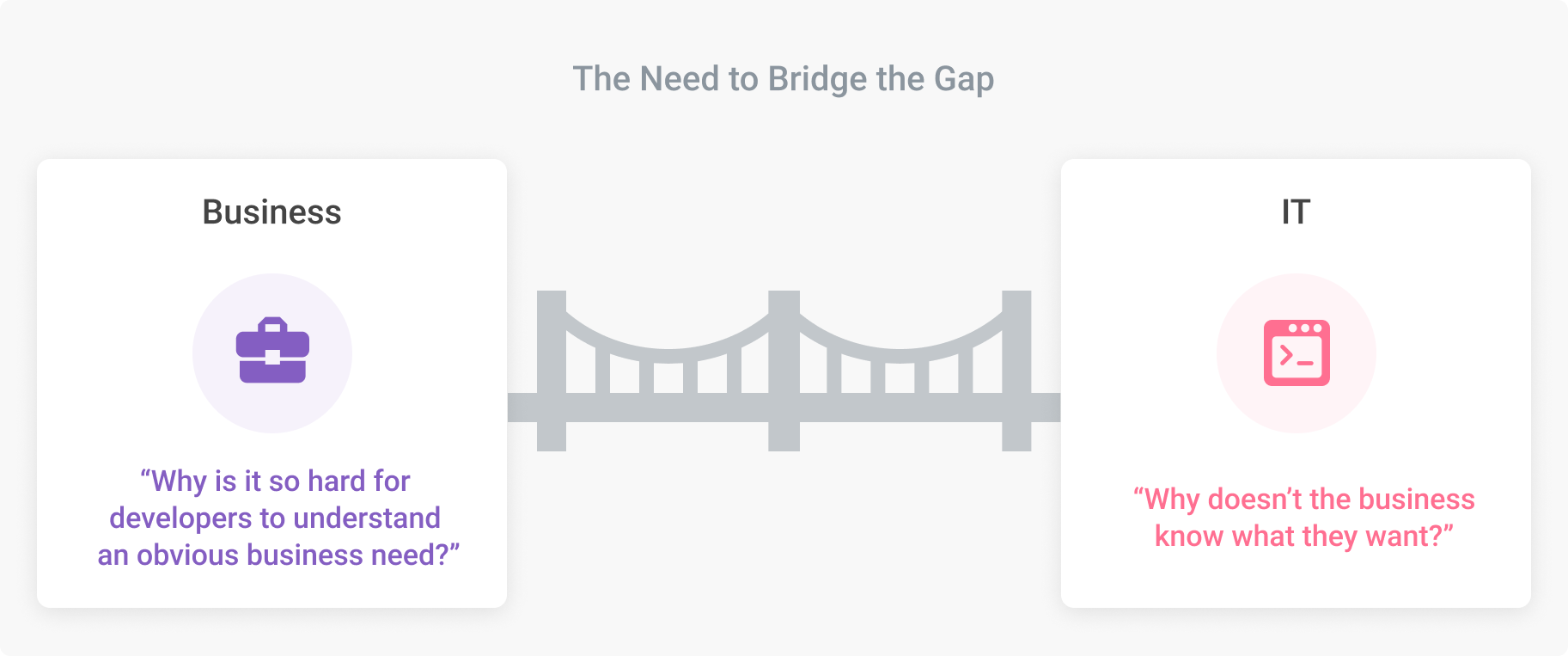 Improve Cross-team Collaboration, Results, and Efficiency
Viso Suite promotes collaboration within modern, interdisciplinary teams and helps to bridge business and IT efficiently. Designed specifically for cross-functional team collaboration, the intuitive visual editor provides a workflow builder that allows cross-functional teams to build computer vision efficiently.
The highly extensible visual modeling and automated infrastructure of Viso Suite enable business and IT specialists to design, build and deploy applications using both no-code and low-code development tools. The Viso Builder is designed for (experienced) business analysts and developers to build applications from start to finish while they harness the power of collaborative no-code software development.
For technical teams, Viso Suite allows developers in different related fields such as ML, IoT, Edge, Cloud, and Computer Vision to collaborate much easier and more efficiently. Viso does not require every team member to know all software libraries, machine learning frameworks, architectural concepts, and programming languages. The intuitive workflows help to avoid mistakes, improve application quality and performance, and increase security.
The no-code capabilities of Viso empower every team member to better understand the otherwise very complex computer vision applications. This facilitates establishing a common language and reduces misunderstandings.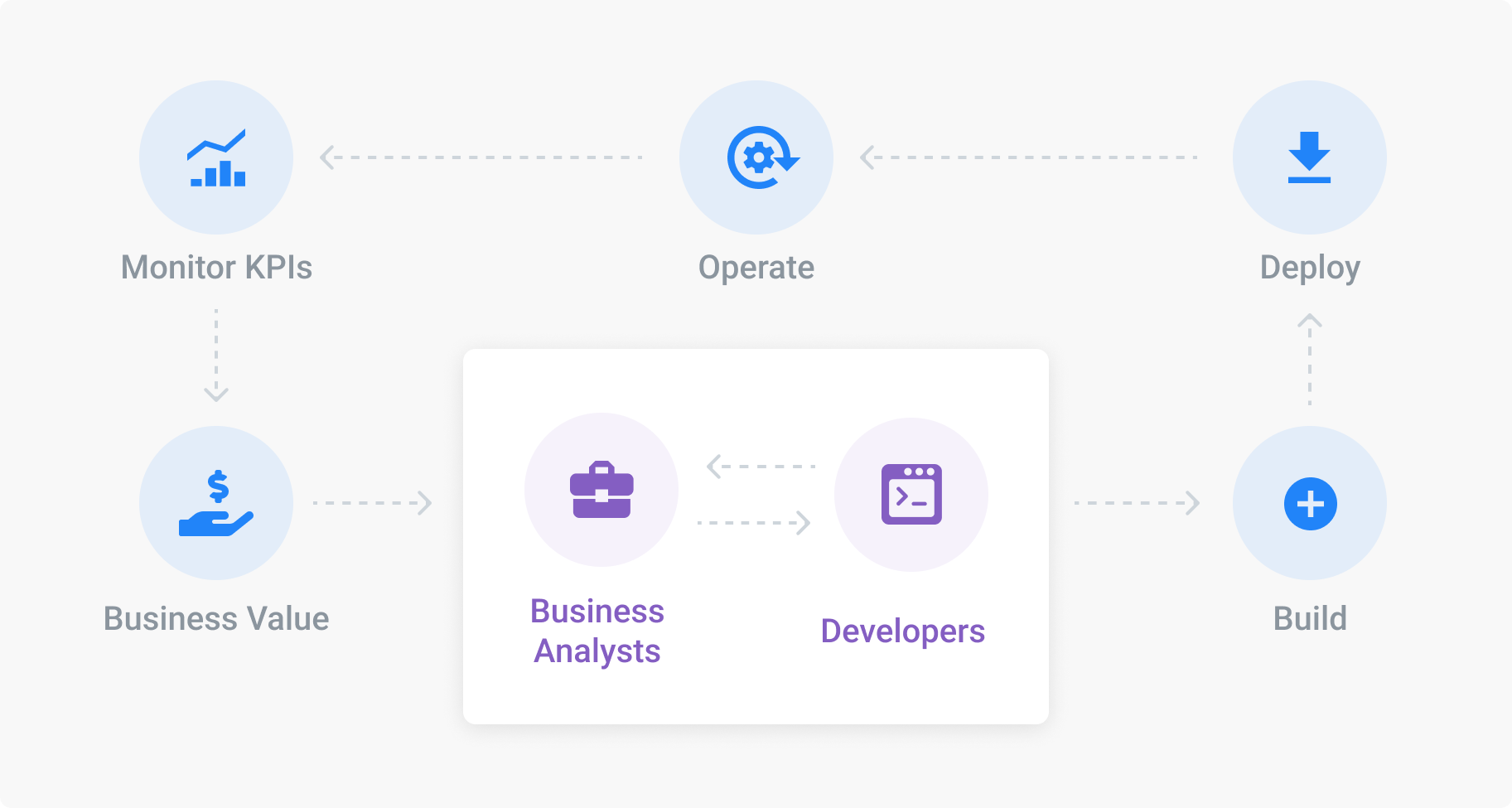 Free up Resources During Development and Maintenance
The ability to rapidly develop computer vision, without writing code from scratch, enables teams to deliver a wide range of AI vision applications quickly, from object detection to people tracking and analysis. Viso helps to dramatically decrease the time to business value while also freeing up IT resources.
Viso helps to significantly reduce the maintenance load compared to traditional computer vision development. In addition, it becomes much easier to train and rotate team members to understand and maintain existing applications.
As applications grow in importance and scale, cross-functional teams made up of varying skill levels can continue to evolve them in the Viso Builder. Both, business experts and professional developers can collaborate to refine workflow processes, business logic, and AI processing without ever hitting a limit.
As a result of successful cross-team collaboration, Viso Suite enables organizations to establish technically better systems that solve business problems more effectively, resulting in higher business value.