We want to make sure our customers get the most out of their adoption of Viso Suite. Our teams and experts are dedicated to assisting customers every step of the way.
If you get stuck, Viso provides various support channels, which are described in the sections below.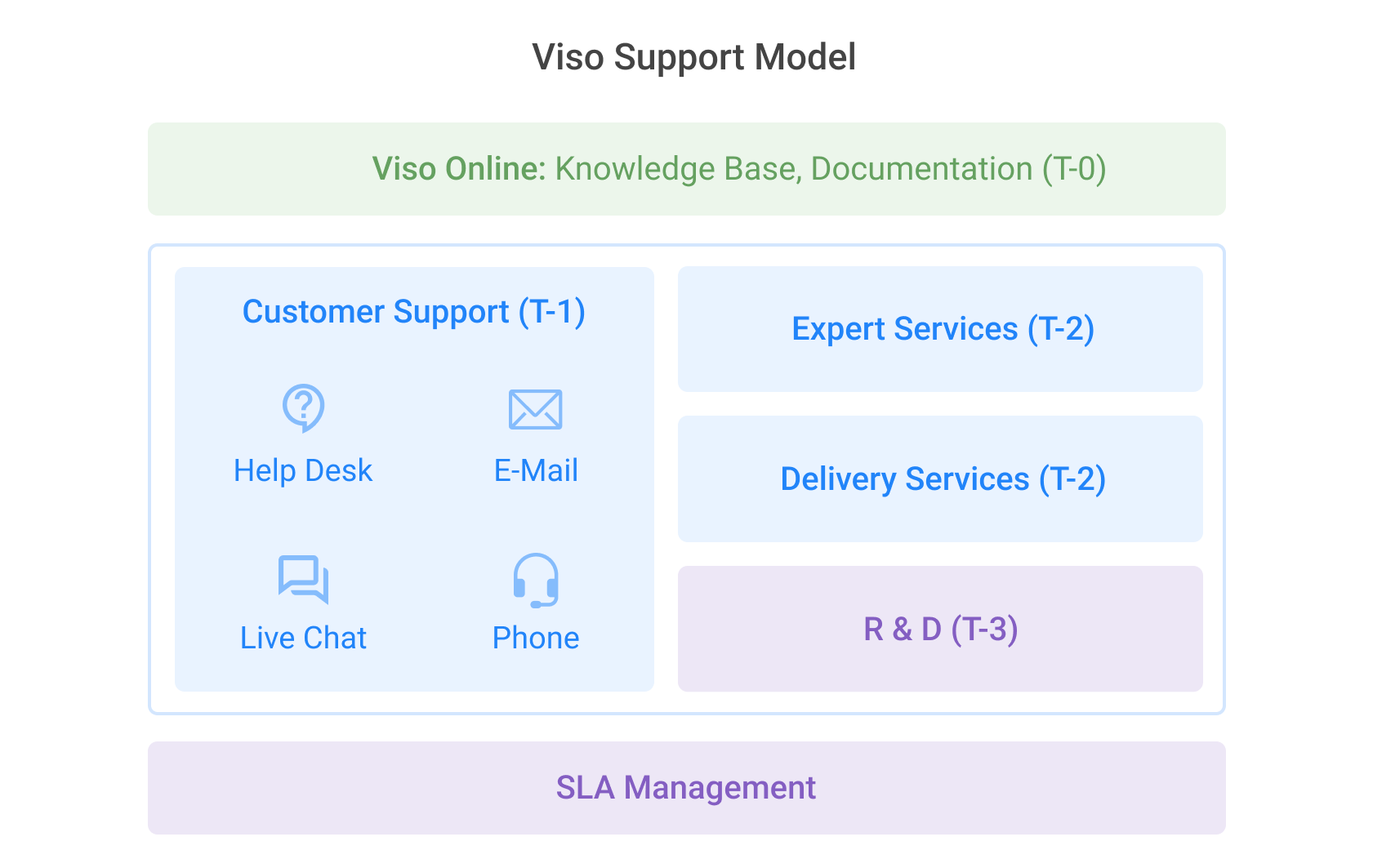 Viso Knowledge Base
The Viso Knowledge Base provides a comprehensive documentation with detailed guides, tutorials, questions, and answers about delivering computer vision and deep learning with Viso Suite. You can easily search the Knowledge Base and directly submit questions if you need clarification on a specific topic.
In-Product Documentation
For direct Support in the Viso platform, you can use in-product support tools to find documentation and submit a support ticket directly from within Viso Suite.
Marketplace Support
The Viso Marketplace is full of contents provided by Viso.ai and Viso Partners. Specific Support for Marketplace items is determined by the item's content support category.
Technical Support
Contact with the Viso Support Team is available for all users of the Viso Suite Platform. Basic Support includes 5/24 email and helpdesk support. Viso Support is bound to SLAs.
Success Programs
Viso provides adoption plans that offer tailored onboarding and guidance throughout the entire adoption journey with Viso Suite.
Expert Services
Viso offers expert services to support the implementation of computer vision through a mix of advisory, enablement, and delivery services.