Viso Suite for Technology Companies
Computer Vision platform for technology companies
Viso Suite provides technology companies with the most advanced tools and infrastructure for Computer Vision. Use Viso Suite to build, deliver and manage custom AI vision products.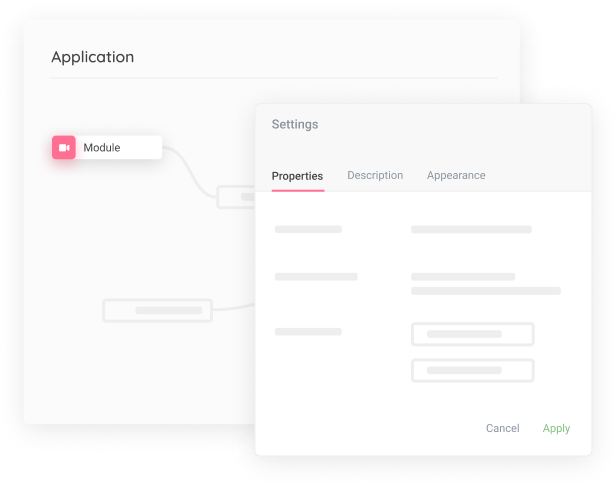 All-In-One platform to power AI vision applications
We work with integrating AI algorithms, software and hardware for Computer Vision so businesses that run on Viso don't have to. Viso Suite is an AI vision platform that provides a "Full-Stack" Solution to dramatically simplify AI vision.
Device Management
Database Connector
BI Analytics
Deep Learning
Serving Containers
Multi Streaming
Open CV
Movidius
Tensorflow
Computer Vision
Business Analytics
Deployment
Data Storage
Version Control
Server Infrastructure
Edge Computing
Rule Engine
Visual Programming
Third-party integrations
Roles & permissions
VPU Computing
Update Management
Local Configuration
Camera Integration
Collaboration
Security
Workflows
People Detection
Container Architecture
User Management
Open Pose
Fleet Monitoring
GPU Computing
Developer Support
Auto Scaling
Tokenization
Custom Dashboards
Visual Streams
IP Cameras
Intelligent Edge
AI Processing
Object Detection
Encryption
UI Customization
Pre-trained AI Models
Frame Pre-Processing
Roll-Back
Device Health
Dashboard
Scalability
Reporting
Remote updates
viso.ai
Create your Computer Vision applications
Technology companies use Viso Suite to power Computer Vision solutions for all kind of use cases. Use visual on-device AI to detect and track objects, people or animals. Build and deliver highly scalable, smart, autonomous systems. Powerful on-device AI inference allows for highest privacy, performance and efficiency.
Use the visual programming tools of Viso Suite to visually create and optimize AI vision applications. Find a problem worth solving, and solve it.
Count the number of visitors that pass a specific area or enter a location. Fully anonymously, and at high accuracy.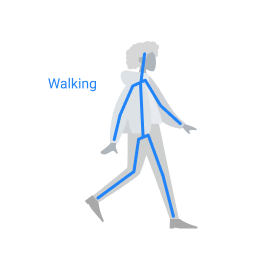 Automatically track the path of people over time. Analyze the footfall at the POS of multiple locations.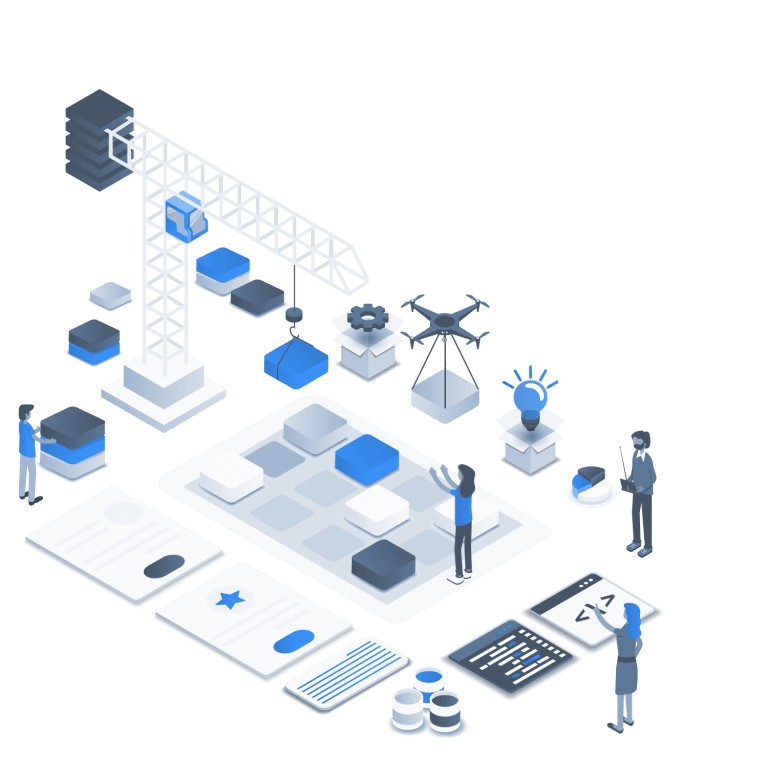 Tools for tech companies to deploy Computer Vision at scale
No need to re-invent the wheel, the Viso Suite platform provides you with fully integrated tools and managed architecture for Computer Vision. Roll-out and scale your on-device Deep Learning application to a high number of endpoints. Viso Suite supports a wide range of computing devices and AI hardware accelerators. 
Deploy your AI vision application to edge servers connected to a camera and process the video feed of cameras in real-time. Use integrated device management and deployment tools to release application updates at the push of a button.
Integrated analytics dashboards for application metrics
The platform provides technology businesses with tools to set up custom dashboards for the monitoring of Computer Vision Systems. Gather application metrics from all the connected device endpoints. Set up conditional rules to send metrics as output from the edge devices to the cloud. Use chart widgets to create custom dashboards. Visualize the collected data from your deployed application.
Business benefits for technology companies to power Computer Vision with Viso Suite
Viso Suite is a complete solution for technology companies and service providers to develop and power next-gen AI vision products. We've solved the hard problems, so you can focus on your application, not your infrastructure.