The One AI
Vision Platform
Drive value with the all-in-one AI vision platform Viso Suite™.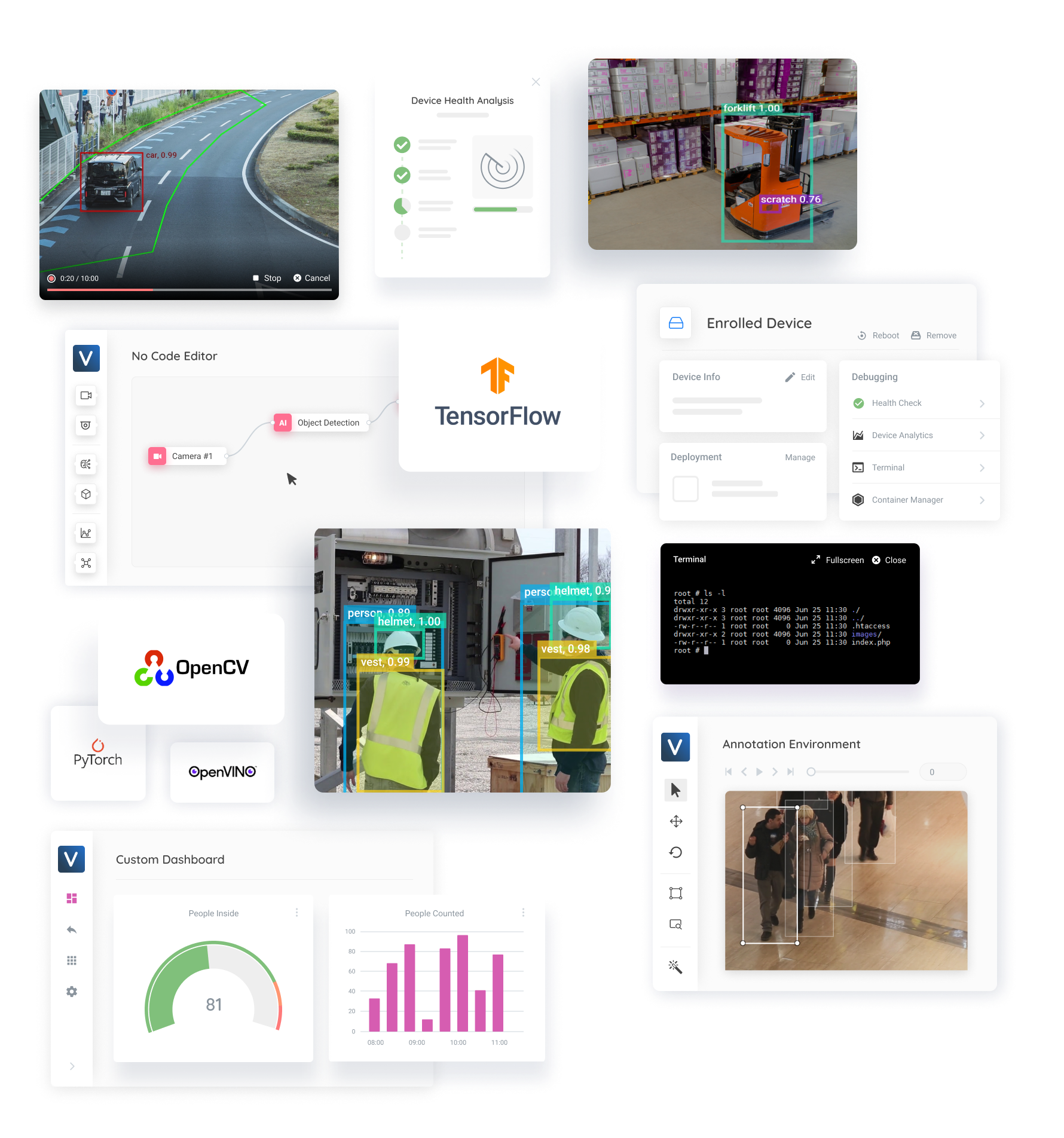 Simplify AI vision development with the One Computer Vision Platform
Instead of pulling together point solutions for every step in the lifecycle
And constantly juggling all those tools and platforms
Your team can focus on delivering next-gen AI vision applications
It's time for a complete solution that does it all
The One Computer Vision Platform
The One Computer Vision Platform for No Code Development
What makes Viso different
It covers all stages of the AI vision lifecycle
From data collection and model training to app development, edge deployment and monitoring, Viso Suite has you covered.
All AI vision capabilities in one solution
Viso Suite puts everything into modules: image processing, deep learning, camera and hardware integration, and much more.
No-code and low-code across all tools
Viso Suite provides complete no-code and low-code capabilities. Accelerate every step of the entire AI vision lifecycle.
Security and compliance are built-in
With Viso Suite, you can implement cutting-edge security and compliance for computer vision applications.
A platform for all to collaborate
Viso Suite was built for both development and business teams to collaborate efficiently, leverage synergies and unify security.
It's future-proof and platform independent
Build custom cross-platform applications. Stay agile, and use any AI model, camera, processor – of any type or brand.
Enterprise-scale solutions