Artificial Intelligence is revolutionizing the tech world right now. From recommendation systems, and self-driving cars to medical image recognition and smart cities: AI is everywhere, it powers the most innovative companies and products, and its presence in our lives is rapidly growing.
AI-powered vision is driven by Computer Vision companies across the world that enable Deep Learning and Machine Learning to "make computers see".
While AI vision is rapidly growing in popularity, it's not just big tech enterprises working with cutting-edge AI technology. Instead, many Computer Vision startups and smaller companies have significantly impacted democratizing AI and bringing its applications to the masses.
In the following, we will feature 27 AI leaders and AI firms of today.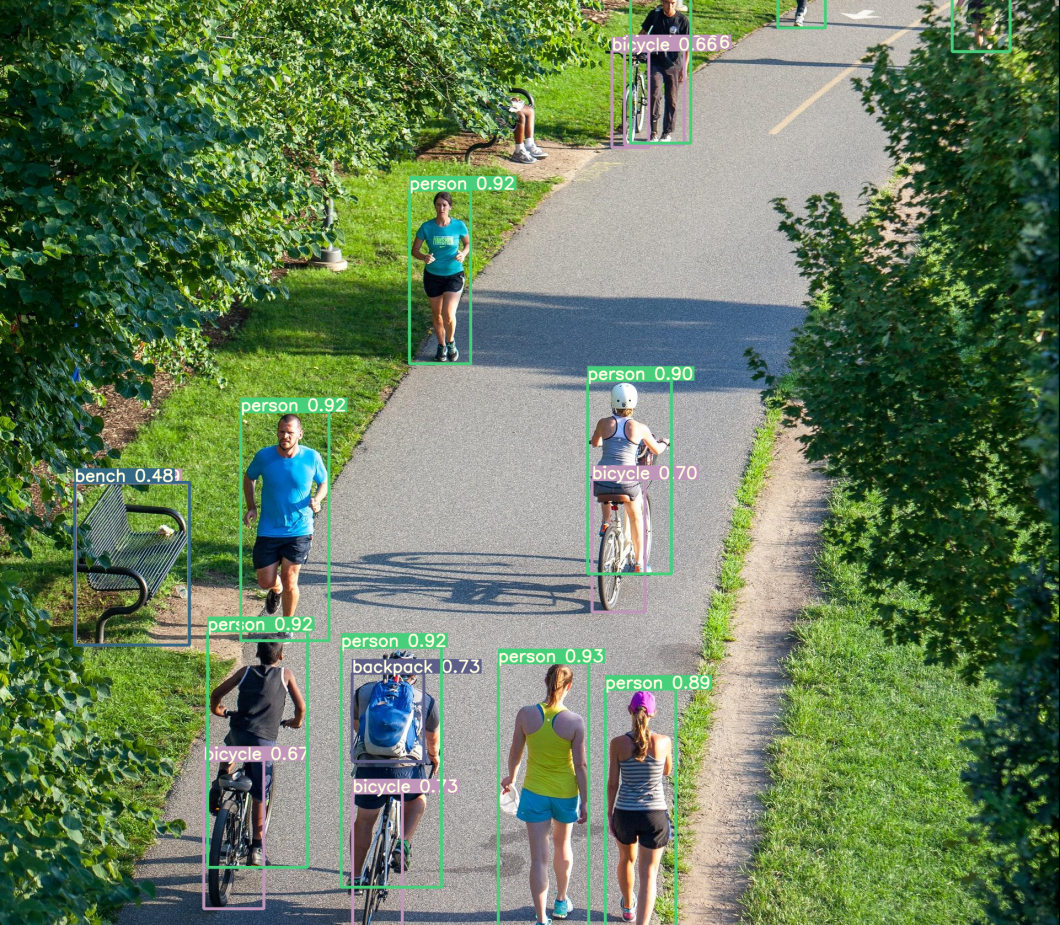 Top AI and Computer Vision Companies in 2023
Company #1: SenseTime
Company #2: MegVii
Company #3: viso.ai
Company #4: NAUTO
Company #5: Verkada
Company #6: Tractable
Company #7: Airobotics
Company #8: Hawk-Eye Innovations
Company #9: Trigo
Company #10: Movidius
Company #11: Standard Cognition
Company #12: Orbital Insight
Company #13: Regna
Company #14: AnyClip
Company #15: Bossa Nova Robotics
Company #16: Descartes Labs
Company #17: Zebra Medical Imaging
Company #18: Neuromation
Company #19: Shield AI
Company #20: EyeSight
Company #21: Onfido
Company #22: Nuro
Company #23: DeepMind
Company #24: UiPath
Company #25: Cerence Inc
Company #26: Cyngn
Company #27: Xnor AI
Top AI startups (1-10)
1. SenseTime
SenseTime, a leading artificial intelligence (AI) startup, is one of the largest AI startups in the computer vision industry. Founded in 2014, Sense Time went from being an academic research project to becoming one of the world's most valuable artificial intelligence companies, with a valuation of $4.5 billion USD.
Headquartered in Hong Kong, SenseTime operates out of China. With a very strong focus on academic innovation and R&D, SenseTime develops technology for facial recognition, image recognition, object detection, OCR, medical image and video analysis, remote sensing and autonomous driving.
SenseTime provides AI-as-a-Service Products including SenseFountry, a software platform for Smart City management and public sector customers. Other products include platforms for smart surveillance and security. In 2022, SenseTime launched SenseRobot, its first consumer product, which is a chess-playing robot.
2. Megvii
Megvii is an abbreviation for mega-vision. It is the computer vision company behind Face++, China's first face recognition platform, and Brain++, a deep learning framework designed to train third-party algorithms.
The Chinese company develops artificial intelligence technology for businesses and the public sector. As the "world's biggest provider of third-party authentication software", it raised over $1.3bn USD and is one of the most highly valued AI companies.
Megvii gained a lot of international recognition after they beat Google, Facebook, and Microsoft in image recognition competitions, where they were the champions in 2017 and 2018.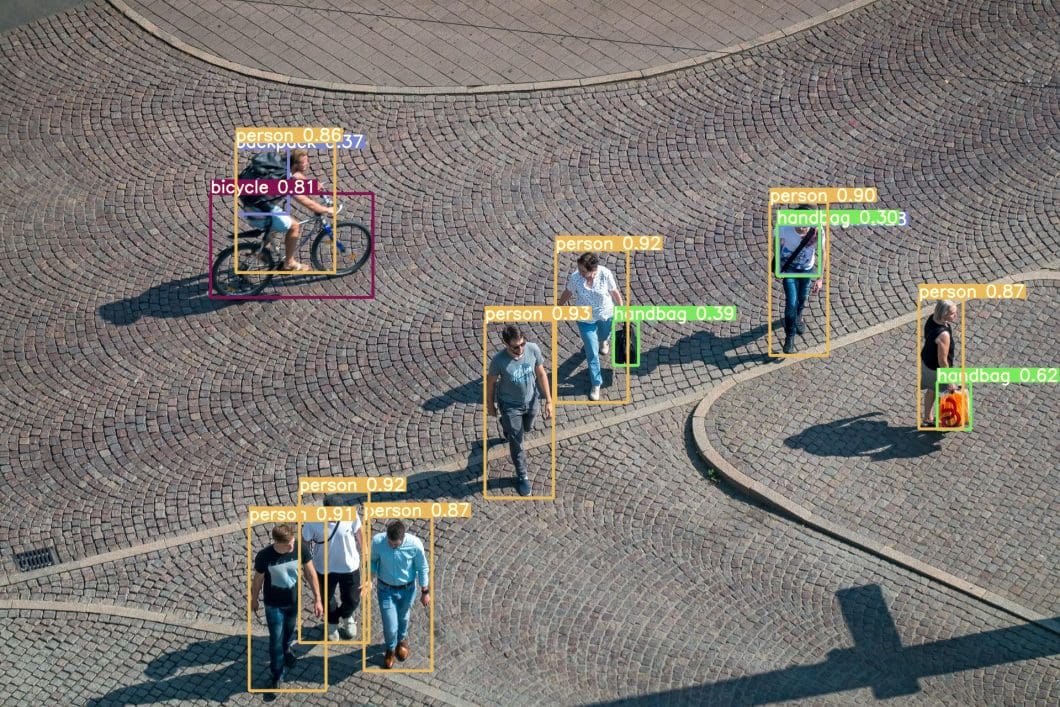 3. viso.ai
viso.ai is a computer vision company from Switzerland. Its technology is used by Fortune 500, multinational enterprises, startups, and public sector customers worldwide.
Viso.ai provides the world's only end-to-end computer vision platform Viso Suite. Using the one-stop solution, teams can build, deploy and scale all their computer vision applications on one unified infrastructure (get the Whitepaper here). Its unique no-code/low-code capabilities and automated infrastructure dramatically accelerate, streamline and enhance the delivery of AI vision applications (view the ROI study).
Using Viso Suite, organizations can deliver object detection and counting, people detection, vehicle identification, pose estimation, video analysis, surveillance, and safety monitoring, visual inspection and quality assessment, facial recognition, emotion analysis, and more.
There are different Viso Suite editions that provide a complete software infrastructure for computer vision, without any limitations for the number of computer vision applications, users, or camera streams.
Viso provides service packages that range from on-demand assistance to full Computer-Vision-as-a-Service. To evaluate or test Viso Suite for your organization, get a personal demo.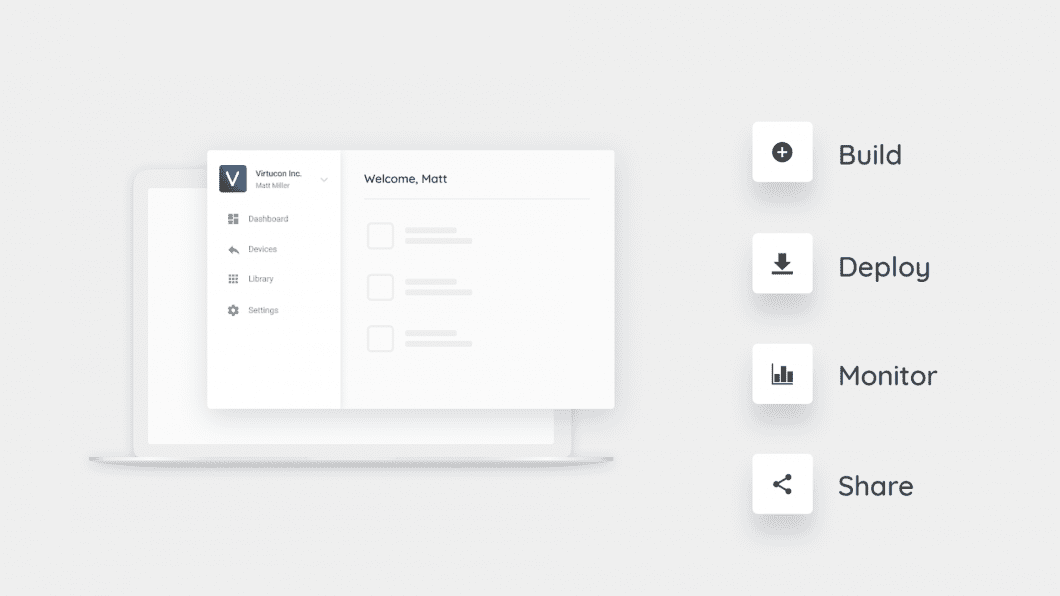 4. NAUTO
NAUTO's goal is to make driving safer for everyone by using computer vision. Their state-of-the-art AI assesses risk in real-time by determining driver alertness, vehicle movement, and other contextual data. This data gives the driver extra time to react and steer away or stop before something untoward happens.
Over 400 brands use NAUTO's AI-powered fleet safety platform, and collectively, the system has processed over a billion miles of driver footage.
5. Verkada
Verkada's vision is to make video surveillance robust by eliminating the vulnerabilities that come with traditional approaches. Instead of using basic equipment that can easily be compromised with an IP attack, Verkada utilizes AI to securely process video footage and identify people or detect movement within.
The computer vision company provides its analytics prowess as a service to clients and pushes the boundaries of computer vision at the same time.
6. Tractable
Tractable's AI platform scans photographs and videos of disaster scenes to make an estimate of the amount of financial damage involved. This helps first responders better understand what they are up against and speeds up claims processes for affected people.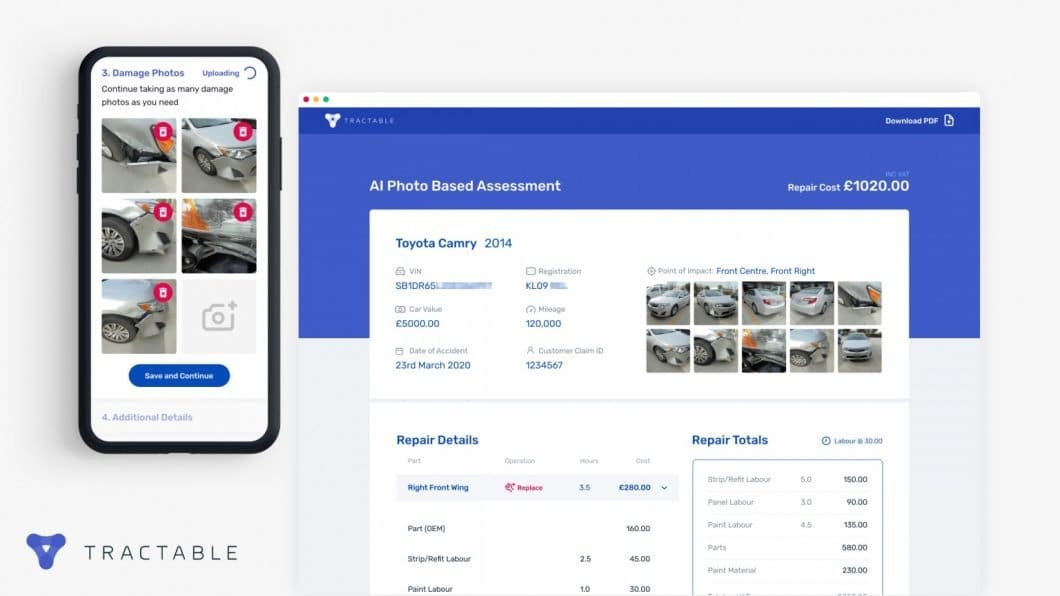 7. Airobotics
Airobotics takes AI to the sky by making cutting-edge unmanned drones for aerial surveillance. The team behind the company is skilled not only in AI and computer vision but also in electronics and aerospace hardware design. This merging of minds enables the company to provide an end-to-end automated solution for aerial data collection and processing on their platform to extract actionable insights for industrial clients.
8. Hawk-Eye Innovations
Hawk-Eye merges sports with computer science by using AI vision to analyze decisions made by players. Their system is capable of processing data obtained in real-time from the players along with the movement of the ball or even cars. Insights derived from this data power a range of products and services geared towards revolutionizing sports by determining the fairness of matches and better broadcasting.
9. Trigo
Trigo enables grocery stores to be smarter by using artificial intelligence, machine learning, and AI-equipped hardware. From entry to exit, Trigo's AI system facilitates an unmanned but seamless experience for customers. Shoppers in stores wired with Trigo don't have to wait in checkout lines. Instead, they can directly scan the products using their phone to pay and walk out when they are done. As of 2021, Trigo has partnered with Google Cloud to accelerate growth and expand its offerings.
10. Movidius
California-based company Movidius builds chips that are specifically designed for computer vision. They have made products such as Myriad X, which features a dedicated Neural Compute Engine for Edge AI workloads.
The Movidius AI accelerator is available as a USB device for the Edge named Neural Compute Stick 2. In 2018 the company was acquired by Intel, and it now functions as an Intel subsidiary, and all its chips bear the Intel Movidius moniker.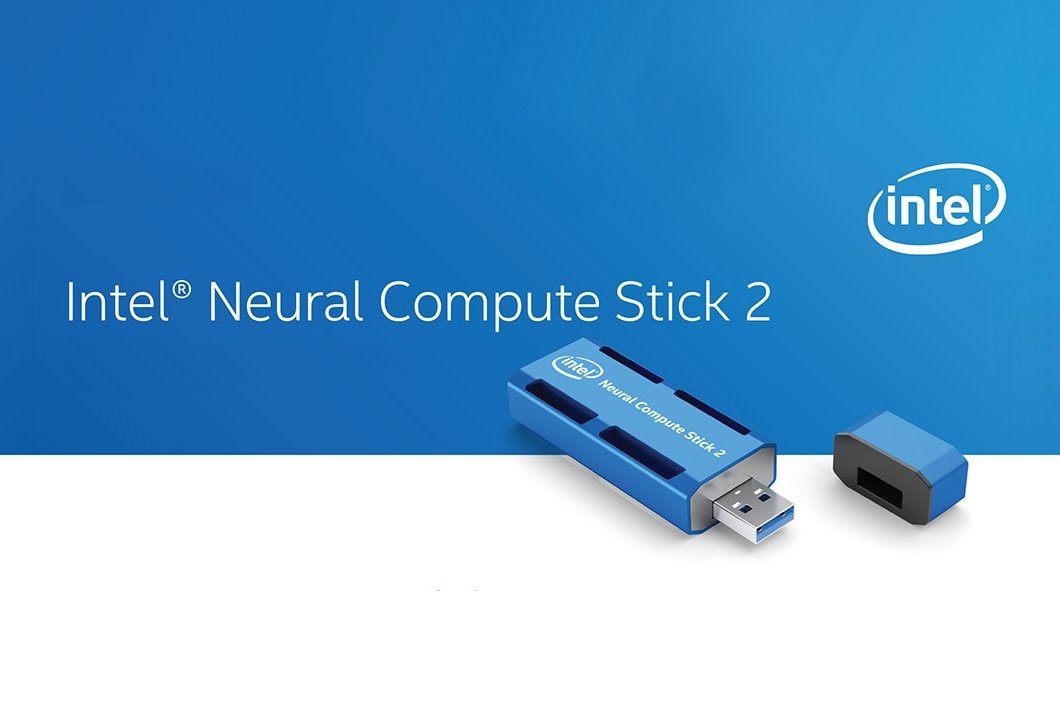 AI startups (11-20)
11. Standard Cognition
Similar to Trigo, Standard Cognition uses image recognition AI to facilitate a checkout-free shopping experience for retail store customers. Their technology does not require any remodification to the store, and all of their deployments happen within store premises to preserve customer privacy. In addition to providing a seamless shopping experience, their AI system provides real-time insights about product performance and inventory changes to store owners.
To learn more about this field of application, I recommend checking out our article about the top 10 applications of Computer Vision in Retail.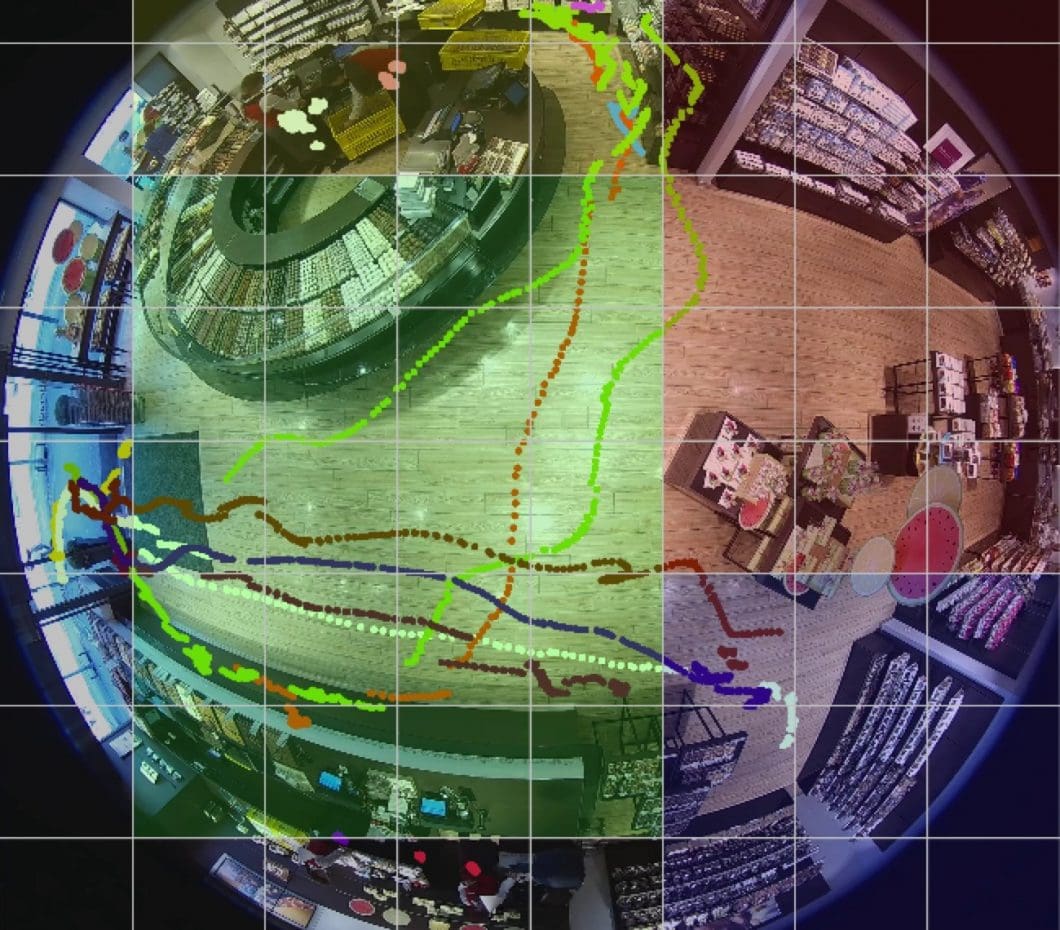 12. Orbital Insight
As the name suggests, Orbital Insight specializes in applying computer vision to geo-analytics. The company uses satellites, drones, balloons, UAV footage, and geolocation data from mobile phones to analyze human activities and provide businesses and governments with key behavioral insights.
Orbital Insight has worked with several large firms, including the World Bank and the US Department of Defence, to improve their geo-spatial data and help them better understand global supply chains, geopolitical events, and address security concerns.
Check out our blog article to explore AI vision applications in aviation.
13. Regna
Regna uses AI to manufacture form-fitting high-performance athletic suits that are perfectly tailored to the bodies of individuals. They use an "Avatar to Pattern" technology to extract precise measurements from full-body photos and use it to make their custom-printed and expertly crafted apparel.
14. AnyClip
AnyClip harnesses computer vision to turn videos into actionable assets by extracting data from the images and motions happening within. Actions and patterns detected within the images are then used as context for business use. This data is then processed on their fully automated AI-powered platform to glean marketing, merchandising, distribution, and analytical insights that businesses can use. Additionally, the extracted data is cataloged in an easily searchable way and can be repurposed later.
15. Bossa Nova Robotics
An offshoot of Carnegie Mellon University's robotics institute, Bossa Nova Robotics, is on a mission to document every product in every retail store worldwide using state-of-the-art AI so that customers are never turned away if they can't find something. Additionally, they provide real-time inventory updates to store owners so that nothing goes out of stock without someone knowing. Presently, their systems are operational in over 1000 stores across Europe and the US.
16. Descartes Labs
Similar to Orbital Insight, Descartes Labs collects geospatial data but uses it to promote sustainable mining and agriculture. Agencies use their AI-driven insights to understand where and when such activities would be carbon-neutral and have minimal impact.
Additionally, their expertise is also used for defense intelligence and supply-chain forecasting across the globe.
17. Zebra Medical Imaging
Zebra-Med enables radiologists to make faster and more accurate diagnoses using the power of AI. The company processes millions of images and clinical records to train cutting-edge algorithms that can accurately detect bodily anomalies.
The algorithms of Zebra-Med help radiologists to prioritize patients, implement preventive measures, and optimize their workflow to safely and cost-efficiently perform diagnoses and administer treatments.
Explore our industry guide to learn about deep learning and computer vision in healthcare
18. Neuromation
Neuromation uses AI for a variety of applications. Some of their core competencies include:
Powering facial recognition systems and home security with computer vision
Object classification for inventory management in stores.
AI-based medical imaging for cancer detection and MRI
Optimizing supply chain management and manufacturing using AI-powered robots and data-driven analytics.
Additionally, Neuromation also operates an AI marketplace to buy and use trained models for various workflows.
19. Shield AI
Shield AI makes use of AI techniques to power a range of military use-cases. Primarily, they use powerful AI software and Edge-level AI systems to power unmanned vehicles and assist pilots in areas with no GPS or other communication.
Moreover, Shield AI uses artificial intelligence to enable military personnel to execute tactically difficult maneuvers. As a company, Shield AI's motto is to keep armed personnel and civilians safe from external threats.
If you are interested in computer vision for smart missile guidance, check out our blog article about aviation use cases.
20. EyeSight
Cipia, formerly known as EyeSight Technologies, offers AI-based in-cabin services for people behind the steering wheel to enhance their driving experience and ensure safety. They have three flagship products:
DriverSense: A monitoring system to keep track of the driver's state and their surroundings.
CabinSense: A monitoring system that checks the interior conditions of the vehicle in real-time.
Cipia FS-10: An aftermarket video telematics system intended for deployment in fleets.
AI startups (21-27)
21. Onfido
Onfido aims to create a new standard for how people are verified, both online and offline. They use AI to determine the authenticity of government-issued IDs to stop identity theft and fraud while also upholding individual privacy.
The customer portfolio of Onfido includes companies such as Revolut, bunq, and Bitstamp. These companies use Onfido's service to securely onboard customers.
22. Nuro
Nuro is a robotics startup that focuses on delivering goods autonomously with small vehicles. The company was founded in 2016 and has raised more than $1 billion to date. Nuro's technology platform combines robotics, artificial intelligence, computer vision, and machine learning to allow autonomous vehicles to navigate complex environments safely and efficiently.
23. DeepMind
DeepMind is a leading artificial intelligence research company that was acquired by Alphabet in 2014 for over $600 million. DeepMind focuses on developing algorithms and technologies to address challenging problems in AI, such as reinforcement learning, natural language processing, and computer vision. DeepMind's groundbreaking work has included AlphaGo Zero, the first program to beat humans at Go without human input.
24. UiPath
UiPath is a leading provider of robotic process automation (RPA) solutions. It enables organizations to automate mundane, time-consuming tasks and processes that require manual work. By combining artificial intelligence (AI), natural language processing (NLP), computer vision, and other technologies, UiPath enables better acceleration of repetitive processes and improved customer experiences.
25. Cerence Inc
Cerence Inc is a speech and natural language understanding (NLU) technology provider that enables connected cars to understand, learn and adapt to customer needs. Cerence's technology helps companies build conversational AI in their vehicles so they can provide personalized experiences for customers while they drive.
26. Cyngn
Cyngn is a self-driving vehicle technology company that was founded in 2016. Its mission is to make autonomous driving technology accessible and affordable for everyone. Cyngn focuses on developing an autopilot system that can be used for ride-hailing, fleet vehicles, and personal use.
27. Xnor AI
Xnor AI is a computer vision and deep learning startup that enables companies to deploy AI models on edge devices. By using Xnor's tools and software, companies can quickly create powerful machine learning models that can operate in almost any environment without needing an internet connection.
What's Next?
So, there you have it – 27 startups, AI firms, and cutting-edge AI companies that are revolutionizing how AI impacts our daily lives. Artificial intelligence startups attract a major share of tech investments and are set to be a strategic priority among top startups to invest in 2023 and beyond.
If you want to learn more about the AI vision solutions that those and other companies build, we recommend you check out the most popular computer vision applications.
Read more about computer vision and deep learning: