This article covers the AI software products you might find interesting to check out in 2022. We put together a list of tools for artificial intelligence across different domains and applications, say who it is for and give an idea of what the artificial intelligence software costs.
Hence, the list includes AI software for innovation teams as well as the best AI platforms for developers looking to adopt new, emerging technology. Before we list novel and established AI software platforms, let's look into the latest technology trends that drive AI adoption.
In this article, we will cover the following topics:
The most important, new trends in AI software for enterprise
List of the best AI software products and platforms
Comparison, overview, and pricing of AI software alternatives
Trends in Business and Enterprise AI Software
The convergence of key emerging technology vectors, namely Cloud Computing, Big Data, Artificial Intelligence, and Internet of Things (IoT or AIoT) has, for the first time, enabled us to solve problems previously deemed as unsolvable at massive scales. Edge computing is a distributed computing paradigm that brings enterprise applications closer to data sources such as IoT or edge devices and servers.
Edge-to-Cloud Software Architectures
The concept that leverages those technologies in combination is called Edge AI, or Edge Intelligence. Edge AI makes it possible to process big data generated by connected IoT devices at the network edge, using machine learning and deep learning. By moving workloads from the cloud to the network edge closer to where data is generated, it becomes now possible to build highly efficient, connected, robust, and scalable system architectures.
To compare the costs of computer vision software architectures (Cloud vs. Edge), check out or business guide What Does Computer Vision Cost?.
AI Platforms and new development technologies
Enterprise AI becomes possible thanks to platforms that bring together all infrastructure, microservices, data sources, and research. By using scalable platforms that offer automation, no-code/low-code environments, and manage integration with hardware and software, businesses can adopt AI technology while greatly improving the productivity of the development team by a factor of 10-100x.
Enterprise AI applications
There is a rapidly growing number of enterprise use cases and most organizations have implemented a broad AI strategy to keep up with disruptive technologies. AI applications such as predictive maintenance, fraud detection, smart sensing, supply chain monitoring, energy management, inspection automation, anti-money laundering, and in-store retail analytics are among the problems that are now solvable at enterprise scale.
Popular enterprise AI applications include solving predictive maintenance problems, monitoring of oil and gas assets, inventory optimization in and industrial automation in manufacturing, fraud detection in insurance, animal monitoring in agriculture, and many more.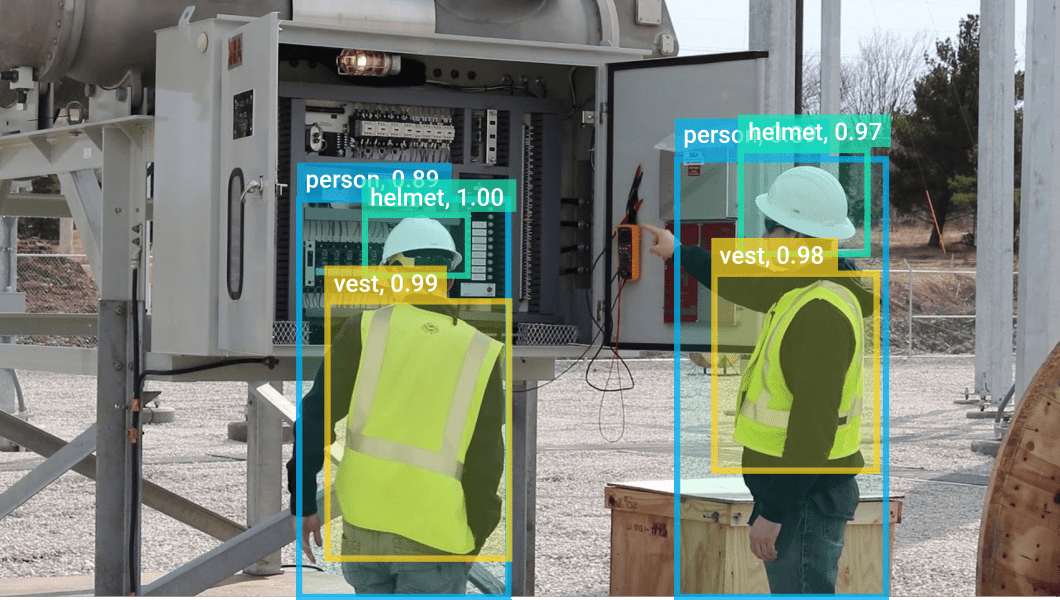 The Top AI Software in 2022
Software #1: Viso Suite Platform
Software #2: Content DNA Platform
Software #3: IBM Watson
Software #4: Google Cloud AI Platform
Software #5: Azure Machine Learning Studio
Software #6: Infosys Nia
Software #7: Salesforce Einstein
Software #8: Chorus.ai
Software #9: Observe.AI
Software #10: TensorFlow
Software #11: H2O.ai
Software #12: C3 AI
1. Viso Suite Platform for AI vision
Viso Suite is a revolutionary, complete no-code computer vision platform for businesses to build, deploy and monitor real-time computer vision applications. The low-code/no-code platform provides an extensive set of enterprise AI tools and infrastructure to manage the entire application lifecycle of enterprise computer vision applications.
Global leaders worldwide use it to build and operate a portfolio of applications in one place, with enterprise data privacy and zero-trust security across all data. As an application development platform, Viso is not an online tool, but rather a fully managed suite of computer vision software for professional teams. Explore the case studies and powerful industry solutions.
Viso Suite provides a full Edge AI platform with device management to deploy AI vision to any edge computing device and integrate any type of camera. Enterprises with many remote locations can re-use their security/network cameras and manage or configure deployed applications with secure, built-in tools.
Viso technology is all about no-code and low-code to really scale AI vision systems with a modular "build once – deploy anywhere" approach and intuitive visual programming. Skip writing hard-to-maintain code from scratch. Instead, you can use the extensible no-code editor to bring scalable deep learning solutions 10x faster to market, on future-proof infrastructure.
To evaluate Viso Suite for your organization, request a demo and test the platform's features for your organization.
2. Content DNA Platform
Content DNA is an artificial intelligence software platform that is specialized in video content analysis. Broadcasters and telecom companies use the product to perform various video-related tasks, including scene recognition, anomaly detection, and enriching metadata. The platform is easy to learn and use, even if you aren't a specialized professional.
You can access all the features of this AI software free of cost for a limited period (up to 100 hours of processing). You need to pay a one-time setup fee that covers maintenance and cloud infrastructure if you want unlimited access. The pricing requires an individual quote.
3. IBM Watson
The IBM Watson platform allows businesses and organizations to automate complex machine learning processes, predict future outcomes, and optimize their employees' time. IBM offers a broad AI portfolio with pre-trained models or the option to train a custom machine learning model to make sense of data, pattern recognition, and make predictions.
You can get started with a free demo that gives you limited access to the platform's features. The professional edition is $80 per user monthly ($960/year per user). The detailed pricing requires a custom quote.
4. Google Cloud AI Platform
With Google Cloud AI, you get a set of different machine learning tools. For companies that decided to build their own platform on the Google Cloud, it is a popular platform for scientists and developers. The AI software tools of Google Cloud allow developers to work on machine learning projects in a time-saving and cost-effective way.
You can access various pre-trained cloud APIs to build ML applications related to computer vision, translation, natural language, video, etc. Google Cloud also supports almost all commonly supported open-source frameworks, including PyTorch, TensorFlow, and scikit-learn.
The platform provides a free trial for all new users, post which you have to pay an hourly rate that varies according to the region and operation you choose.
5. Azure Machine Learning Studio
The Azure Machine Learning Studio allows you to create and deploy robust ML models easily to the Azure Cloud with the help of several available tools. It supports several open-source frameworks and languages, including TensorFlow, PyTorch, Python, R, and others. The Microsoft AI software platform is suitable for a range of users with different skill levels, including developers and scientists. If you decide to stay on Microsoft Azure, the ML studio is a great option to evaluate.
You need to create a free account on the platform to access the features. While a set of services is free to start, some services require a subscription-based account upgrade.
6. Infosys Nia
Infosys Nia is an AI software platform designed to simplify the AI implementation process for businesses and enterprises. It is useful for various tasks related to machine learning, deep learning, data management, NLP, etc.
Infosys Nia provides companies with the opportunity to leverage AI on existing big data, by automating repetitive tasks and scheduled responsibilities. This allows organizations to be more productive and allows workers to be more efficacious in conducting their tasks.
The pricing is available upon request and it does not come with a free trial.
7. Salesforce Einstein
Salesforce Einstein is an analytics AI platform for CRM (Customer Relationship Management) that businesses can build AI-powered applications for their customers or employees. It allows you to build predictive models related to machine learning, natural language processing, and computer vision. The tool does not require any model management or data preparation.
There are several pricing packages starting from $25 per user and month, depending on the business requirements. The pricing details are available on the official website. It also provides a free trial for all new users.
8. Chorus.ai
Chorus.ai is a conversation intelligence platform designed specifically for high-growth sales teams. It helps you record, manage, and transcribe your calls in real-time while also allowing you to mark important action items and topics within the duration.
This AI software allows you to gain highly valuable insights by analyzing your data. It makes it easier for sales teams to streamline and organize their communication process and engage in errorless follow-ups. Some of the features offered by it include call recording, sales coaching, sales management, etc.
There are no public pricing details available, it is custom upon request.
9. Observe.AI
Observe.AI is a call-analysis platform that allows businesses to transcribe calls and use automated speech recognition to improve performance in real-time. It is user-friendly and currently supports both English and Spanish languages.
It enables businesses and organizations to analyze calls using the most up-to-date speech and natural language processing technologies effectively.
You can schedule a demo with an Observe.AI solution architect to know more about the platform. Pricing details can be availed by reaching out to the team directly. They do not offer any free trial.
10. TensorFlow
TensorFlow (TF) is a python-based open-source end-to-end numerical computation and machine learning platform that allows developers to build large-scale multi-layered neural network-based models. It is also one of the most popular artificial intelligence software. Therefore, numerous enterprise-grade platforms use TensorFlow and add additional functionality to facilitate deployment and third-party system integration.
The platform allows you to conveniently build and deploy AI-based applications in the cloud, on-premise, iOS, and Android devices, or in a browser. It is useful for various tasks related to image recognition, video detection, time series, voice recognition, etc.
This AI software library is free to use and comes with great community support. It is suitable for both beginners and experts, although it comes with a steep learning curve.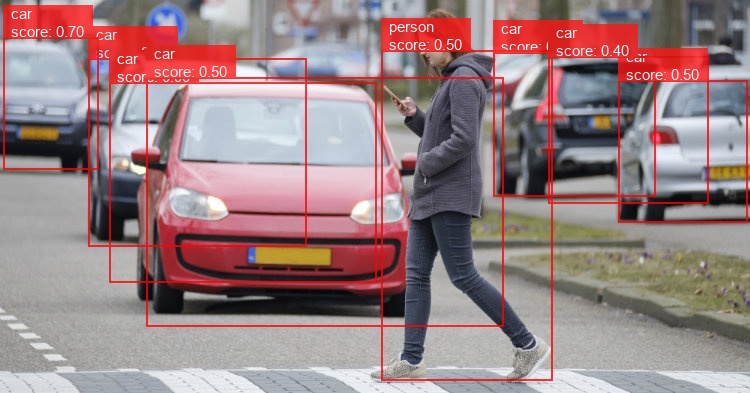 11. H2O.ai
H2O.ai is an end-to-end platform designed to help businesses train ML models and applications with remarkable ease. It allows both beginners and experts to build or train AI models by leveraging AutoML functionalities. The platform supports multiple forms of data, including tabular, text, image, audio, video. The open-source machine learning solution for enterprises helps businesses manage digital advertising, claims management, fraud detection, advanced analytics, and more.
You can opt for a free trial that allows you full access to the platform for a period of 14 days. From public list prices, we can see that the H2O Driverless AI subscription starts at $300,000.
12. C3 AI

C3 AI, or C3.ai, is an enterprise artificial intelligence software company that provides AI software-as-a-service (Saas) for building AI applications and accelerating digital transformation. C3.ai offers two families of software solutions for AI: C3 AI Suite and C3 AI applications.
The AI platform company provides applications for multiple commercial uses, including energy management, predictive maintenance, fraud detection, anti-money laundering, inventory optimization, and predictive CRM.
The company doesn't disclose the pricing of the C3 AI products, and it's suitable for enterprises with a large budget.
What's next?
If you are looking to build computer vision and evaluate enterprise AI software platforms, please get in touch. We are happy to provide you with additional information to help with the evaluation process to find the best AI program or platform for your use case.
If you are interested in Computer Vision technology and artificial intelligence software, you might want to check out similar articles: